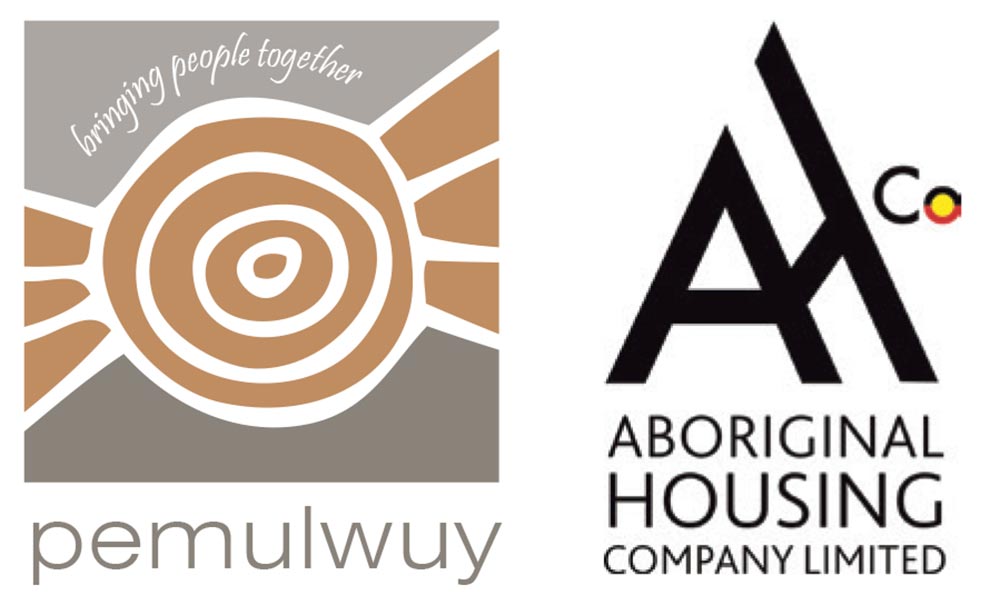 This article is sponsored by the Aboriginal Housing Company's Pemulwuy Project. Authorised by Michael Mundine, CEO, Aboriginal Housing Company Limited. 
---
REDFERN: The Col James student accommodation reached a milestone this month as it "topped out"; construction of the top level of the 24 levels was completed. Uncle Micky Mundine isn't too fond of heights but, after a little encouragement, he went for a look-see at the top. He was "okay" and enjoyed the incredible views.
The student accommodation consists of 596 beds and will offer accommodation for students at all the universities, TAFE, and colleges in the area. There will be dedicated beds for Aboriginal and Torres Strait Islander students which will be provided to them at a discount rate.
Work on the affordable housing is continuing at a great rate, the apartments are nearing completion and it is exciting to see the progress of the townhouses as each week goes by. The exteriors are looking wonderful with our colour palette of natural tones such as green, beige and ochre.
We are looking at moving new tenants into the housing by the end of the year. Aboriginal and Torres Strait Islander people can apply to live at the Pemulwuy Project through our website – https://www.ahc.org.au/housing/applications/. Please check our eligibility criteria before completing our Expression of Interest form online.