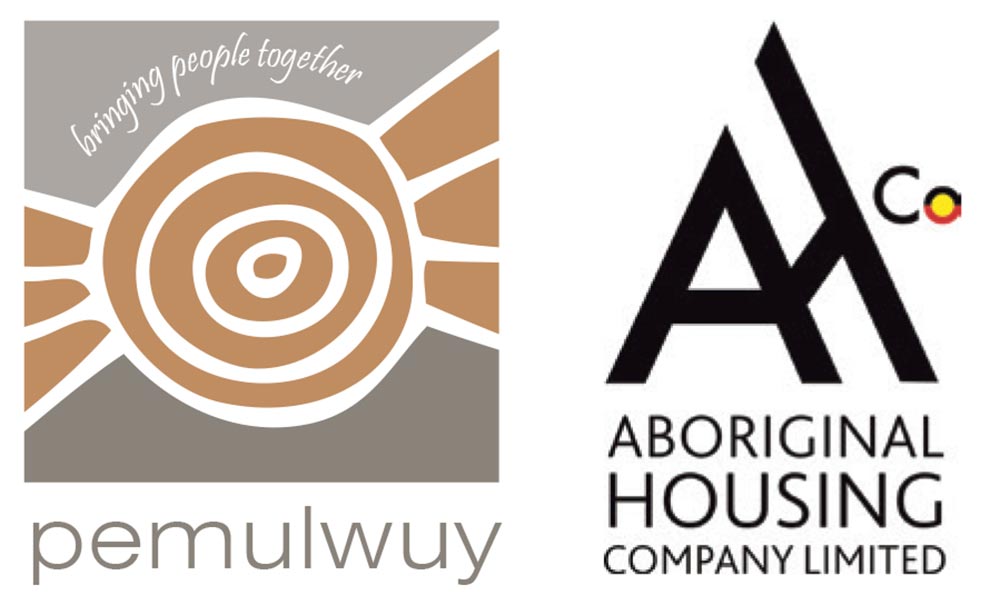 This article is sponsored by the Aboriginal Housing Company's Pemulwuy Project. Authorised by Michael Mundine, CEO, Aboriginal Housing Company Limited. 
---
REDFERN: At the end of May, in the lead up to Reconciliation Week, Aboriginal Housing Company (AHC) CEO Michael Mundine and General Manager Lani Tuitavake took Karine Shellshear on a tour of the student housing, named in honour of her late husband, which has underwritten the financing of the Pemulwuy Project.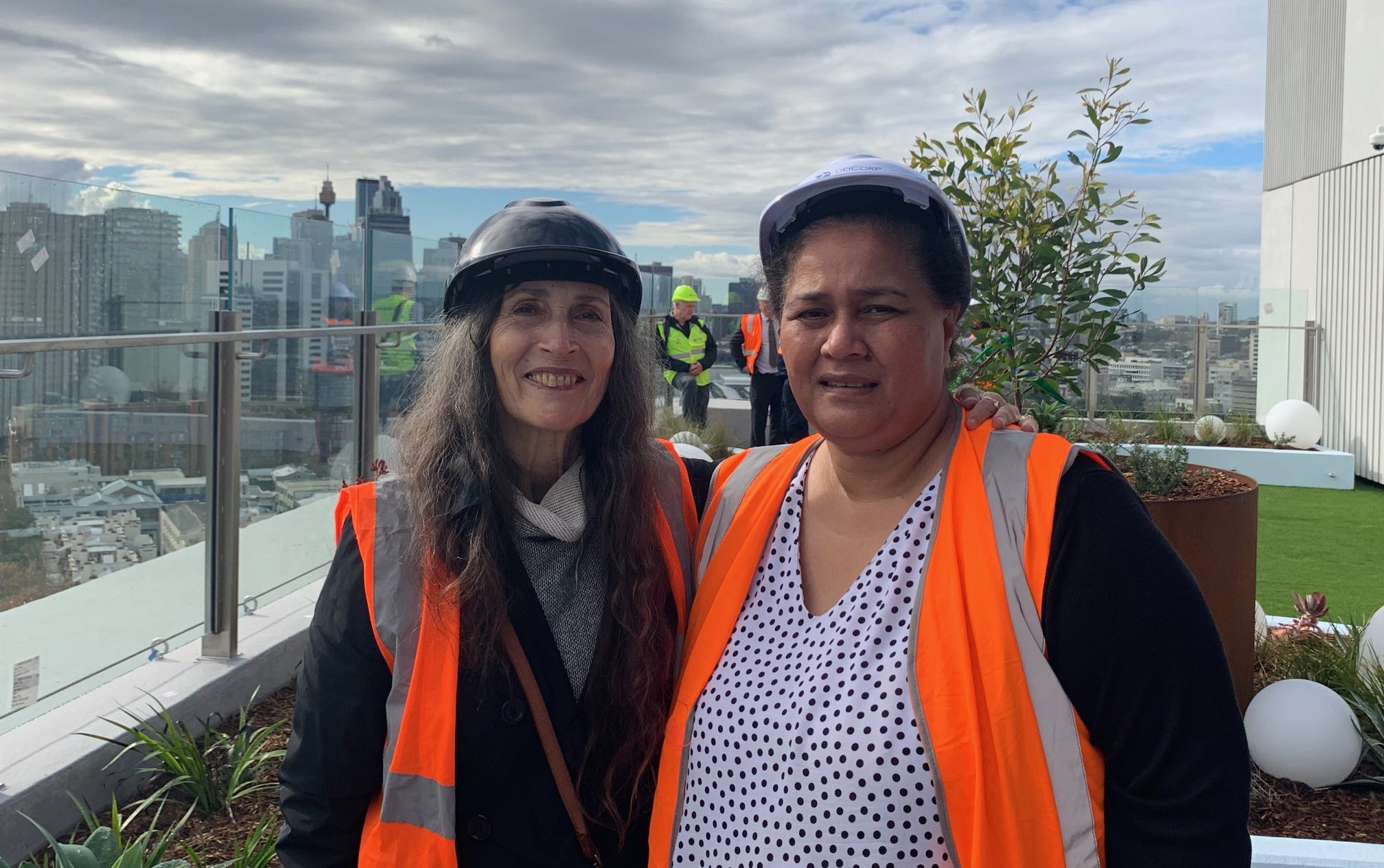 Karine was delighted that also present were Kim Crestani and and Tony Caro, one of Col's early students, and now Principal NSW Government Architect, Dillon Kombumerri, a Yugembir-Goori man from the Design Integrity panel, Greg Colbran from Deicorp (representing the builders) and uncle Danny Eastwood.
"Thank you AHC for the brilliant tour to the 21st floor – I believe Col would be truly proud to know that 500 students will get this great accommodation in the heartland of the universities with absolutely spectacular views and the state-of-the-art setting," Karine said.
"The achievement of community here over years and years is quite formidable! I am so honoured for Col's name to be acknowledged in Redfern and I know he'd be proud for the people that have achieved this and for what the future now holds, particularly for the opportunities in education that are so important to participation in an interactive and whole society."
Karine also gave credit to Angie Pitts, who worked alongside Col, on the Social Plan for the Pemulwuy Project, which in 2004 won the International CPTED Innovation Award (Crime Prevention Through Environmental Design). "[It was] a formidable piece of consultative work aiming to integrate community diversity as far as possible. There is always compromise, but how fantastic to see the blueprint of self-determination in action and functionality in keeping the original thinking. The AHC have done a great job!"