Entries are now closed for the Blak & Blu pen on paper art prize, to be awarded at the Orchard Gallery in Waterloo on December 11 (the exhibition was originally planned to open September 11).
Redfern-based Dhungatti artist Blak Douglas, founding sponsor of the Blak & Blu, thanks artists for engaging and creative works, and for patience amid Covid restrictions. He looks forward to gathering for an afternoon of art, social reflection, music and refreshments.
Sydney artist Kathrin Longhurst, who served for some years as vice president of Portrait Artists Australia, will serve as judge for the Blak & Blu.
Longhurst was the founder and director of the innovative Project 504, an art space that fosters collaboration between emerging and established Australian artists.
Represented by Nanda/Hobbs Contemporary Sydney, she recently completed work for her 18th solo show, Indoctrinated, and has been a finalist in numerous awards including the Archibald Prize, the Darling Prize at the National Portrait Gallery, the Doug Moran Prize, the Sulman Prize, the Percival Portrait Award, the Mosman Art Prize, the Portia Geach Award, the Shirley Hannan National Portrait Prize and the WA Black Swan Prize. She won the 2021 Archibald Packing Room Prize.
Blak & Blu is inspired by 19th-century Aboriginal artist Tommy McRae, whose drawings celebrate Aboriginal culture of the south-east of Australia and present an Indigenous perspective on both European settlers and Chinese prospectors. McRae's sharp observation of squatters attired in "exotic" three-piece suits and top hats, and of newly arrived Chinese settlers, reverses the customary equation of coloniser-artists scrutinising colonised native peoples.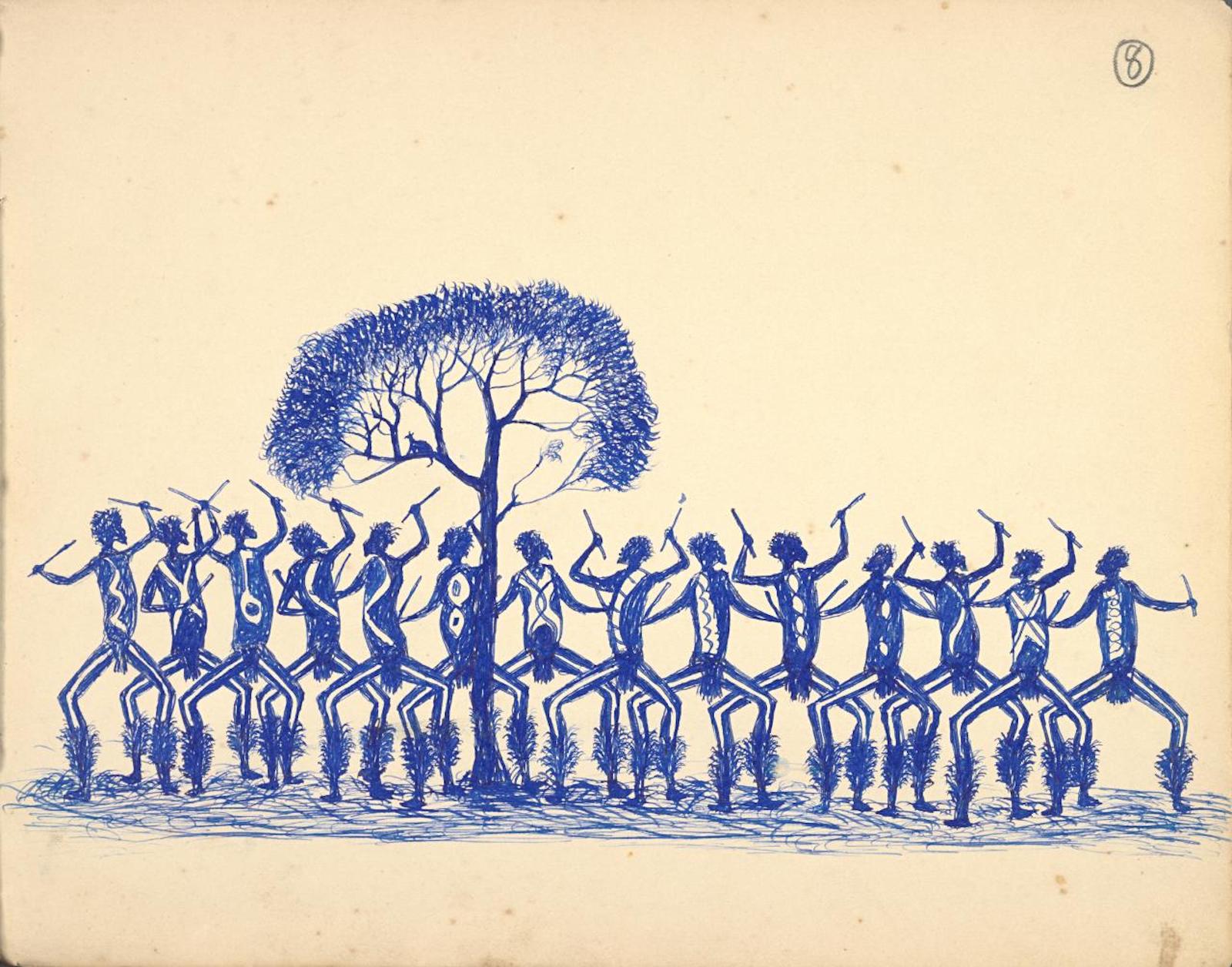 "I hope the exhibition stirs things up a bit," Douglas said.
The Blak & Blu prize winner will receive $1,000, as well as the honour of being the inaugural award recipient. Parkers Fine Art Supplies will sponsor a youth category award.
_______________
Blak & Blu
2-4pm, December 11, 2021
The Orchard Gallery
56a Raglan St Waterloo
@orchardgalleryau