No film critic should ever admit to having a favourite director or screenwriter. Critics are supposed to be impartial, judging films on their full worth, be it the aesthetic, the content or the performances. But bugger it. Wes Anderson is my favourite director and my favourite screenwriter. I even liked The Life Aquatic with Steve Zissou (2004), though that may be a Bill Murray thing, another personal favourite (and one of Wes Anderson's too).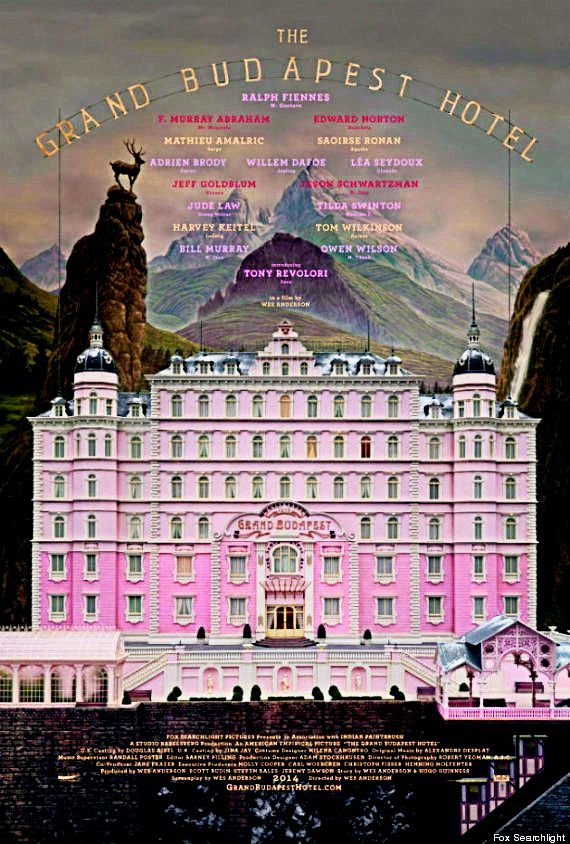 There's no film that Anderson has directed or written that I haven't loved. His films are insane in a wonderfully absurd and surreal sort-of way. The insanity extends from the humour inherent in his storylines to the complexity of each character, no matter how short their screen time. The attention to detail is immense. It's in the costumes, the period settings, the use of animation, the music, and the credits. So much goes on in a Wes Anderson film you really need to watch them twice, once for the foreground and once for the background.
Like all Anderson films, The Grand Budapest Hotel captures a moment in time when the comings and goings of the title character(s) are symbolic of much greater geo-political and social changes. In this case, World War Two's encroachment on the Eastern European Republic of Zubrowka triggers the beginning of the end of the Grand Hotel's glory and of its legendary concierge Gustave H (Fiennes).
Reviewing The Grand Budapest Hotel is quite simple. You either like Anderson or you don't. If you liked The Royal Tenenbaums (2001) and Moonrise Kingdom (2012) you'll like The Grand Budapest Hotel.
The Grand Budapest Hotel isn't for everyone. But it is for me.