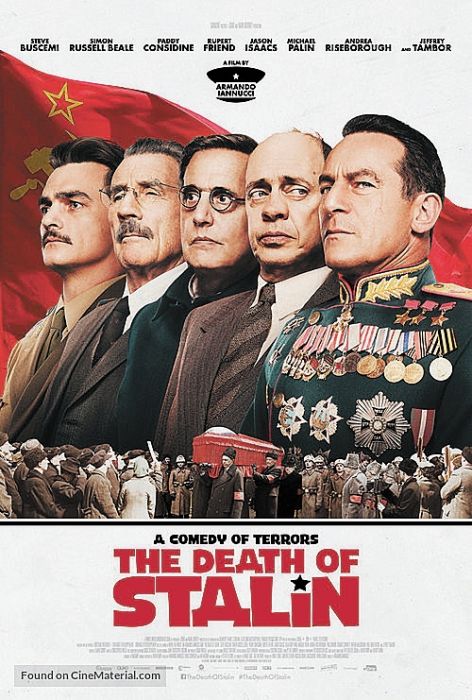 Anyway, if that sort of thing is a worry to you then you probably should see The Death of Stalin, which just doesn't bother. Steve Buscemi doesn't hide his Brooklyn accent and Michael Palin sounds like he's walked straight off a Monty Python set (and how we all wish that were true). The result is that a film that always set out to be a farce is more farcical as a result, and that can only be a good thing.
If only The Death of Stalin were funnier. Once you get past the avoidance of Russian accents (and once you overcome that it doesn't seem to matter) then what remains is just an OK situational comedy loosely based on truth. Sure, Stalin was an irrational, despotic, murderous dictator and his politburo were ruthless, conspiring back-stabbers, but their bumbling and fumbling of Stalin's stroke and then death is sometimes more slapstick than devious and awkward rather than enlightening.
Stuck between absurdist comedy and an insightful documentary, The Death of Stalin pulls its punches in an effort to attempt historical relevance. There's plenty that is interesting and amusing about The Death of Stalin, but there are no great moments of humour. The Death of Stalin is no great laughing matter. Maybe that's the point.