EVELEIGH: Carriageworks feels very different from my previous visits thanks to the colourful hues of Rebecca Baumann's "Radiant Flux" shifting across the walls and floors in response to sunlight. Dichrotic film on the building's surfaces creates this effect and ensures the installation is never encountered the same way twice.
Baumann's work is one of four large-scale works created by leading Australian contemporary artists, which focus on light's influence on human connection, exhibited free at Carriageworks from January 8.
Reko Rennie is a Kamilaroi man who lives and works in an urban context. He made "Remember Me" as a modern-day memorial, in the form of a neon sign. The artwork recognises the survival of the original sovereigns of Australia since Captain James Cook landed on the east coast of Australia 250 years ago, and despite the invasion that robbed them of their land and the massacres that sought to eradicate them.
Slaughterer, pig farmer, mushroom picker, firefighter, electroplater, detective, blacksmith, apparel cutter and aquaculture farmer are just some of the job title place-holders artist Kate Mitchell will substitute over time with the auras she captures through an "electromagnetic field imaging camera" invented in the 1970s.  "All Auras Touch" has been described as "an empathetic imagining of the workforce" – with its use of colour a great occupational equaliser.
I was mesmerised by Daniel Boyd's "Video Works" by Sydney-based Kudjala/Gangalu artist Daniel Boyd, which shapeshifts seamlessly as its light-rendered dot paintings swarm and swirl on the walls of a darkened room (eclipsing Vivid's lightshow for depth and beauty). The imagery (I saw reptile skins, bubbles in flux, Rorschach inkblots, asteroids, and the spread of ink in water) is augmented by the sinewy riffs and throbbing drums of the soundtrack by Western Australian duo Canyons.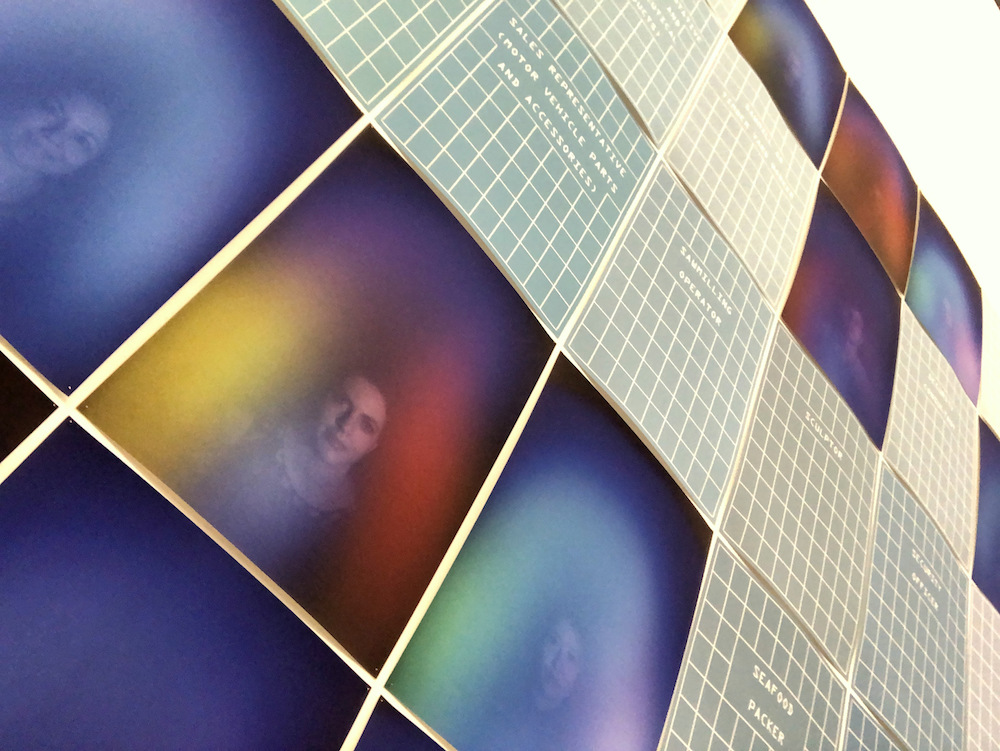 Carriageworks Director and CEO, Blair French said that, through their use of natural, projected, photographic and LED light, these works by Baumann, Boyd, Mitchell and Rennie illuminate the history and architecture of the Carriageworks site and demonstrate its commitment to social and cultural diversity.
I visited during the Sydney Festival and saw plenty of parents and grandparents with children engrossed in the artworks and genuinely enjoying themselves.
"Radiant Flux" by Rebecca Baumann features until June 14 and "Remember Me" by Reko Rennie features until January 2021. "All Auras Touch" and "Video Works" finished on March 1.
________________
See carriageworks.com.au for more information.