The Gypsy Baron
Presented by Rockdale Opera Company
Music: Johann Strauss II
Musical Director: Kohki Iwasaki
Director: David Brennan
Rockdale Town Hall
November 9-17, 2019
The Strauss operetta The Gypsy Baron, while possessing the usual melodramatic narrative devices of its genre – arranged marriage, mistaken identity and lost treasure, uncharacteristically touches on racist attitudes in waltz time.
The central character, a dispossessed Hungarian nobleman, Sándor Barinkay (Michael Handy), the "Gypsy baron" of the title, has the loyalty of a very colourful Gypsy tribe as his father saved them from persecution. When he falls in love with Saffi (Claire Patti-Chehade, formerly Claire Chehade-James), the daughter of Czipra (a confident Carli Partridge), a powerful Gypsy seer, his marriage to her is declared against the law forbidding mixed race union.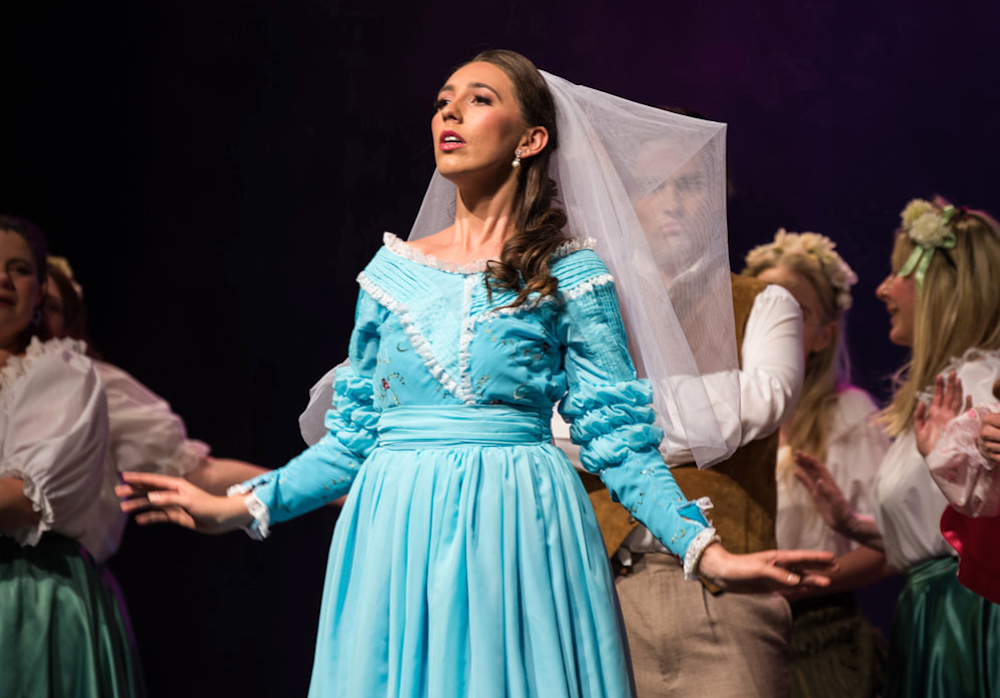 Very conveniently Czipra reveals that Saffi is an orphaned princess she had adopted. We think all is well but no, as Saffi is now too noble to marry Barinkay. War unites both Hungarian and Gypsy in defence of their nation, and the now wealthy Barinkay enlists himself and his newly found treasure (revealed to Saffi in a dream). When peace returns, the ironic obstacle to true love is happily removed when a grateful state elevates the war hero Barinkay to the rank of baron – and restores him to his treasure.
This romantic and sometimes darker narrative is punctuated by comical interludes involving the wealthy pig farmer Zsupán (Rickard Roach, whose comic timing was impeccable), a warlike bristling from hussar Homonay (Rik Dawson), dances by Gypsy maidens, the pomposity and evasiveness of imperial official Ludovico Carnero (Gordon Costello), the seductive charms of Mirabella (Alexandra Nixon) and wonderful and memorable choruses from the feisty gypsy clan who rejoiced and menaced alternately with gusto (richly called to their awakening by Stuart Shaw's Pali). In addition, a supporting minor plot, involving Zsupán's snobbish daughter Arsena (a suitably prim and proper Sarah Prestwidge), whose lovely singing belied her character, and her spurned but finally rewarded commoner suitor, Ottokar (Daniel Verschuer), gave an extra strand to this mild satire of elitism.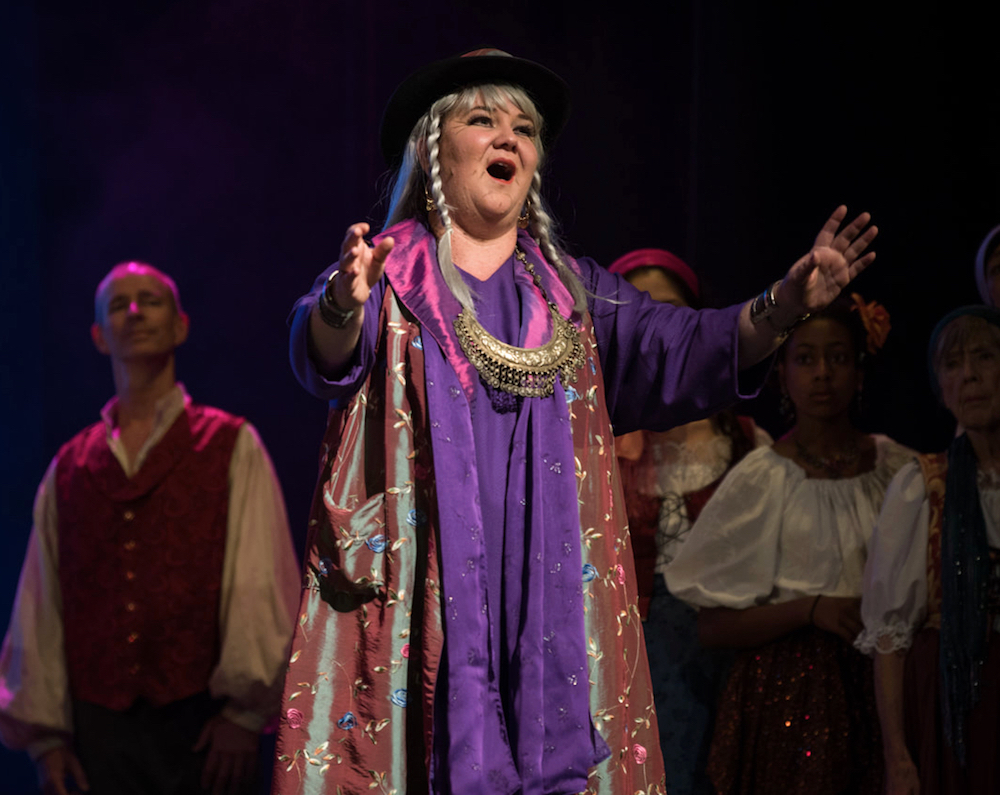 Especially commended is Patti-Chehade, whose unforced vibrant soprano was a pleasure while her appealing characterisation of the Gypsy girl Saffi generated real sympathy for her plight. She brought a genuine sweetness and passion to her role endowing a melodramatic narrative with unusual depth. Contrasting well, the full-bodied mezzo-soprano of Partridge gave substance and dignity to her portrayal as a Gypsy elder. She injected her performance with robust humour and appropriate mystery. When together the two singers convincingly conveyed a sense of the strong bond between them.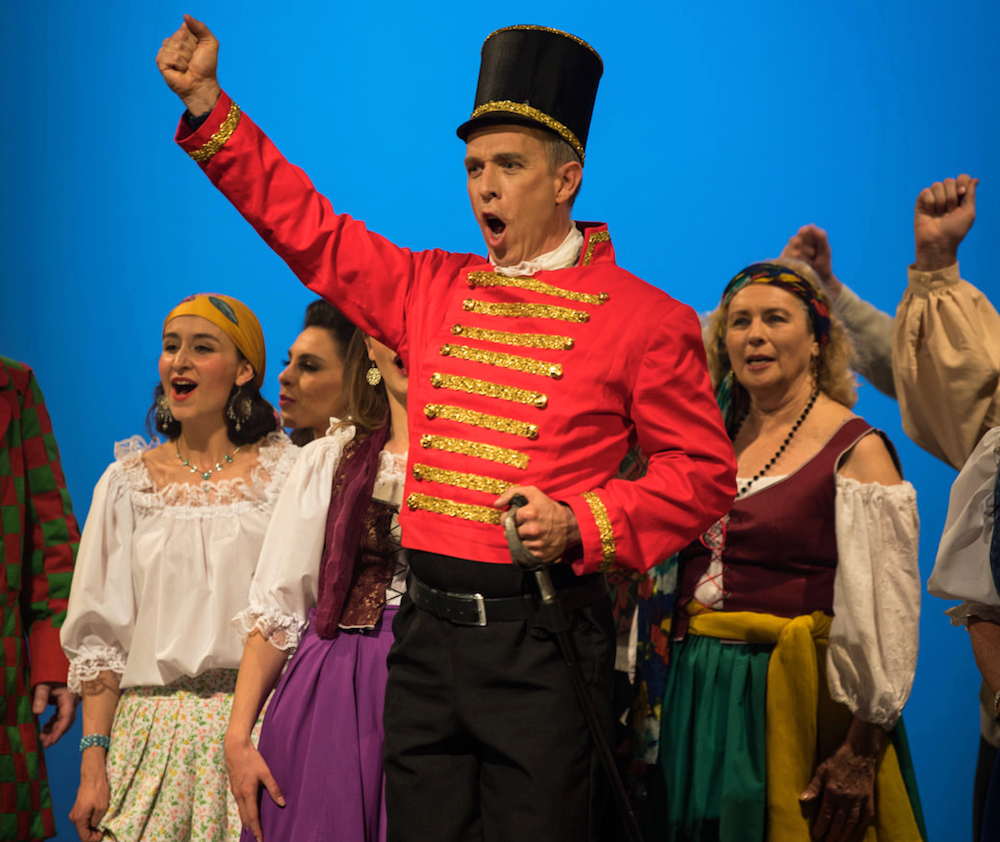 The hero, sung with warmth, power, sincerity and panache by Handy, endured his rapidly changing fortunes with an admirable presence of mind and a good heart. Swashbuckling at times, cast down at others, he gave his not entirely believable role a certain conviction. He and Saffi made an attractive duo, her tremulousness and his confidence creating a tender picture of thwarted love.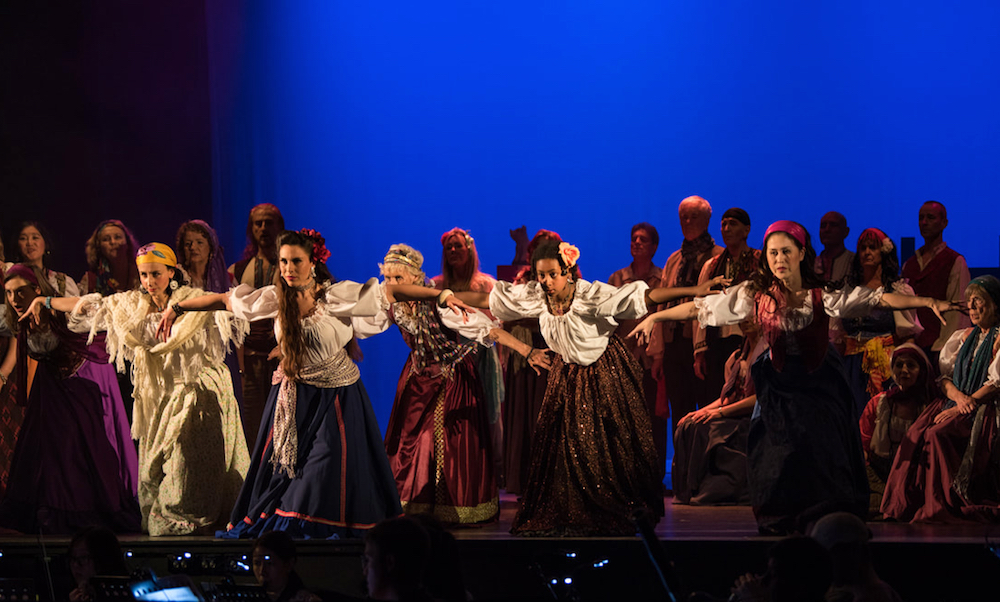 The music, a blend of Hungarian and Romany traditions, showcases the great talent of composer Johan Strauss II, who also wrote the famous "Blue Danube Waltz". Strauss's music is often called "light music". While The Gypsy Baron is enjoyable, easy to listen to and memorable, the music has some depth and complexity and brings the story alive. The 17-piece orchestra, conducted by Kohki Iwasaki, were superb in their performance of this work, including the impressive percussionist, Freya Steele, who gently and deftly played drums and bells, always on top of the beat.
Choreography by Natalie Rose Cassaniti brought vibrancy and diversion, and it was heartwarming to see women of all ages, led by Cassaniti, dancing together. Wonderful costumes (Anne Kintominas), props (Rockdale Opera Company, Zoë Yalouris, St George Men's Shed) and lighting (Kore Productions) brought colour and integration to a well-designed set (David Brennan, St George Men's Shed).
Congratulations to director David Brennan and Rockdale Opera Company, the oldest Australian opera company in continuous operation, and which stages all of its performances in English, for a thoroughly entertaining production.
_______________
theatre@ssh.com.au