The Australian Museum (AM) reopened to the public on November 28 after a 15 month $57.5m building transformation which has significantly increased public spaces and improved amenities within the historic museum complex on the corner of William and College Streets.
As a bonus for the public, the NSW Government has announced general admission will be FREE to celebrate the reopening of the iconic institution, providing access to the AM for all and helping position the region's leading natural history and culture museum among the best in the world.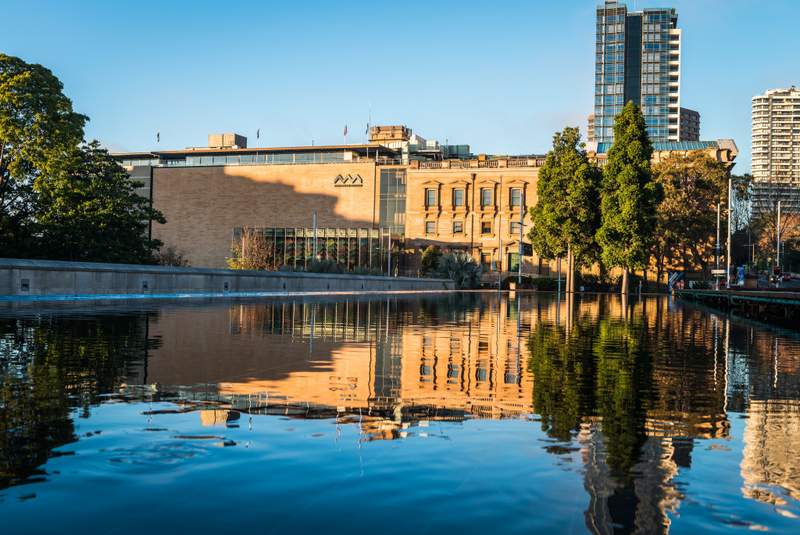 The major renovation of Australia's first museum, originally founded in 1827, has redeveloped its public and exhibition spaces, adding more than 3,000sqm of new public space, repurposed from back-of-house areas. The expansion allows the AM to now host one major international travelling exhibition or two smaller exhibitions at the same time.
Other public spaces have also been transformed, including the creation of a new museum shop, a second café, a new members lounge, new education rooms, cloaking and new amenities.
The first exhibition to enter the AM's new blockbuster gallery is Tyrannosaurs – Meet the Family, an update on one of the AM's most popular exhibitions, which has been touring in the USA and Europe for the past five years. In addition, the popular Australian Geographic Nature Photographer of the Year exhibition also returns to the AM in the Grand Hall exhibition space.
According to the Australian Museum's Director and CEO, Kim McKay AO, who led the vision for Project Discover (phase one of AM's transformation) said the transformation is a game-changer for the AM.
"Without doubt, the heart of the Museum is the new Grand Hall, which is the length of three tennis courts. Now that general admission is free, it will become a popular meeting space and new after-hours event space for Sydney. Like a public square, we will be able to host music and performances as well as provide a place to relax and contemplate, discuss and debate, enjoy a coffee and experience an exhibition," she said.
"We can't wait to welcome visitors back to our revamped and reopened Museum providing friendly, accessible and fun spaces for the public to learn about the richness of life, the Earth, and culture in Australia and the Pacific."
Ms McKay also said that, within the next 12 months, two new galleries will open and there are future plans to upgrade and expand other existing galleries as well.
"The Australian Museum has an extraordinary collection of over 21.9 million objects and specimens, which is the largest in the southern hemisphere. Project Discover is just the first step – we want to continue to evolve our galleries and show more of this inspiring collection to the public," she said.
_______________
australian.museum