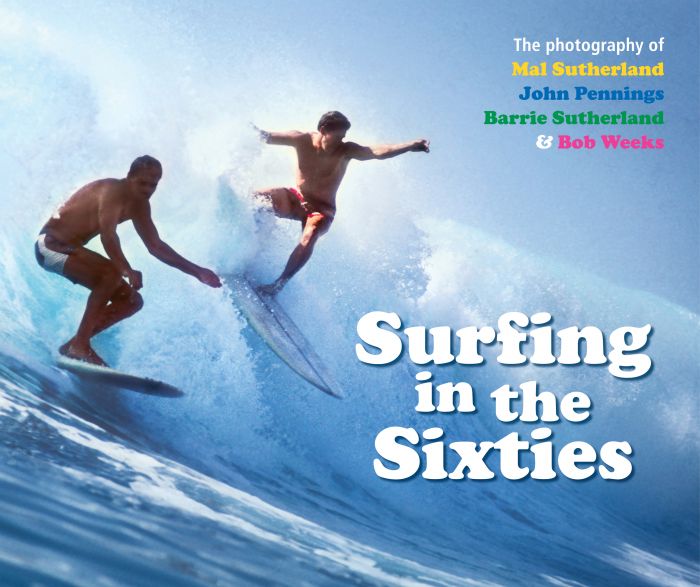 Four photographers Mal Sutherland, John Pennings, Barrie Sutherlands and Bob Weeks share their images and insights that make for a nostalgic trip down the tubes even if you're only an armchair surfer like me.
"Wow, a hot north westerly, a good swell, 27 degrees plus, and with a bang summer and the jet-set just dropped in," writes Barrie Sutherland. "Barbecues, fast cars, fast living, psychedelic boards and gear and the result – an endless rat race. What do you do? Paddle out and drop in on the first wave, regardless of how many surfers are already on it. It is a battle for every wave."
Sutherland was a keen surfer in 1963 when he bought his first camera and his obsession with photographing surfers was born. He now runs a photo gallery in WA, which is devoted to his black and white photography
John Pennings writes that, "Bernard 'Midget' Farrelly (1944–2016) was the first Australian world surfing champion. In 1962, he won the Makaha International Surfing Championship, the then unofficial world surfing championship. In 1964, he won the inaugural World Surfing Championship at Manly Beach, Sydney. Here [in my photo] Midget pulls out of a closeout, with Nat Young waiting out the back."
Boards, beaches, VW Beetles … if you love surfing or the '60s, I reckon there's a good chance you'll love this book.