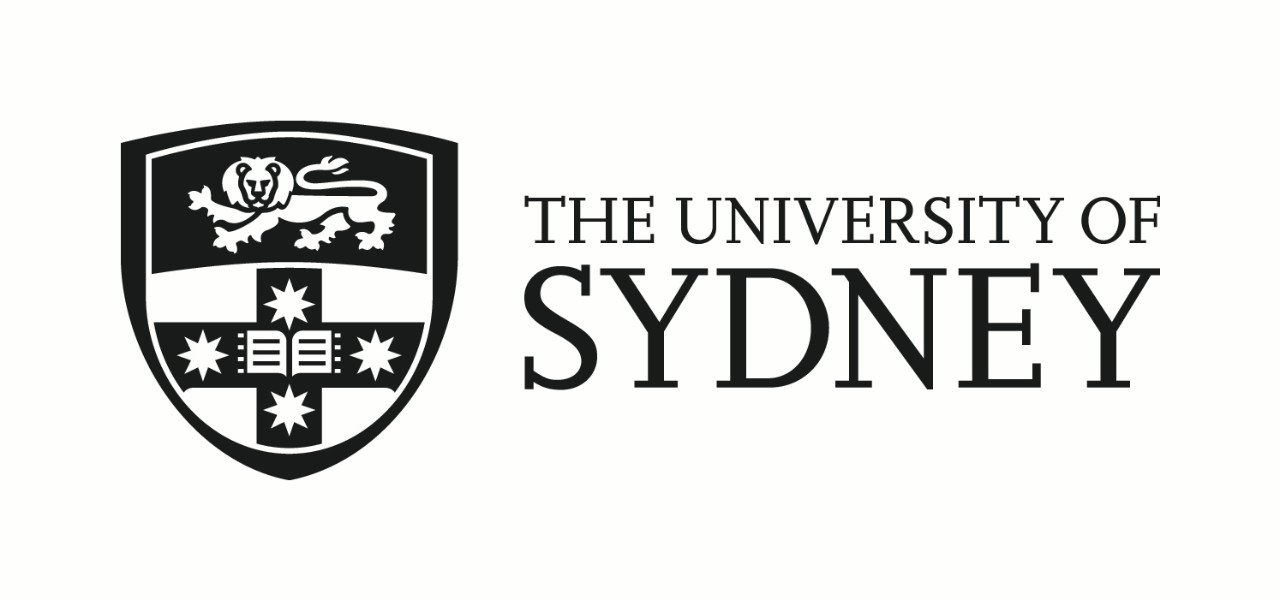 This article is sponsored by the University of Sydney. Authorised by Vice-Chancellor and Principal Prof. Mark Scott. Enquiries: 9351 2000; info.centre@sydney.edu.au
_________________________________________________________________
Sentient Paper, the latest exhibition in the China Gallery of the University of Sydney's Chau Chak Wing Museum, celebrates the dynamic spirit of paper – a supple yet robust material that has a special place in Chinese history, thought and art.
Shuxia Chen, the curator of the China Gallery said, "For our second exhibition, following Auspicious: Motifs in Chinese Art, I wanted to feature a material that is both everyday and "mighty" – paper. While society continues to embrace the digital, we have an ongoing relationship with paper as both a familiar, tactile object and an ancient, enlightening technology that transmits knowledge and artistic expression."
Some key works from the exhibition:
Technology
Papermaking is believed to have been invented by Cai Lun (57-121) in 105, according to one of the earliest historical records.
Papermaking is recognised as one of the four great inventions of ancient China, and the refined papermaking process was explained and illustrated in the Ming dynasty technical encyclopedia, The Exploitation of the Works of Nature (1637), by Song Yingxing, together with important skills such as jade carving and metallurgy. A three-volume 1959 reproduction of this work is displayed, from the University of Sydney Library's Rare Books and Special Collections.
Also featured in this part of the exhibition, from the same library collection, are examples of the famous Dianshizhai Pictorial (1884–1898), a supplement in the Shen Bao newspaper founded by British businessman Ernest Major. As the first long-lived periodical to be industrially produced in Shanghai and vividly illustrated, its content met the popular desire for the "sensational and strange". Its coverage of local and global events provides a significant record of the society and politics of late-Qing China.
Ideology
Together with the availability of printing technology, paper played a unique role in visualising competing ideologies and cultivating cultural elites, the growing urban middle class and the general public in early modern China.
Sentient Paper includes print works continuing the legacy of the left-wing woodblock movement in the early 20th century, original photos taken by Mao Zedong's "red wall" photographers Hou Bo and Xu Xiaobing (who lived in Zhongnanhai, the central political headquarters); and notable examples of countless propaganda posters disseminated across China.
Guarding Our Great Motherland (1974) by Chinese-Australian artist Shen Jiawei, was originally selected for the National Art Exhibition in China where, after earning praise from Mao's wife, Jiang Qing, it was used as an image on calendars and posters, displayed in workplaces and people's homes.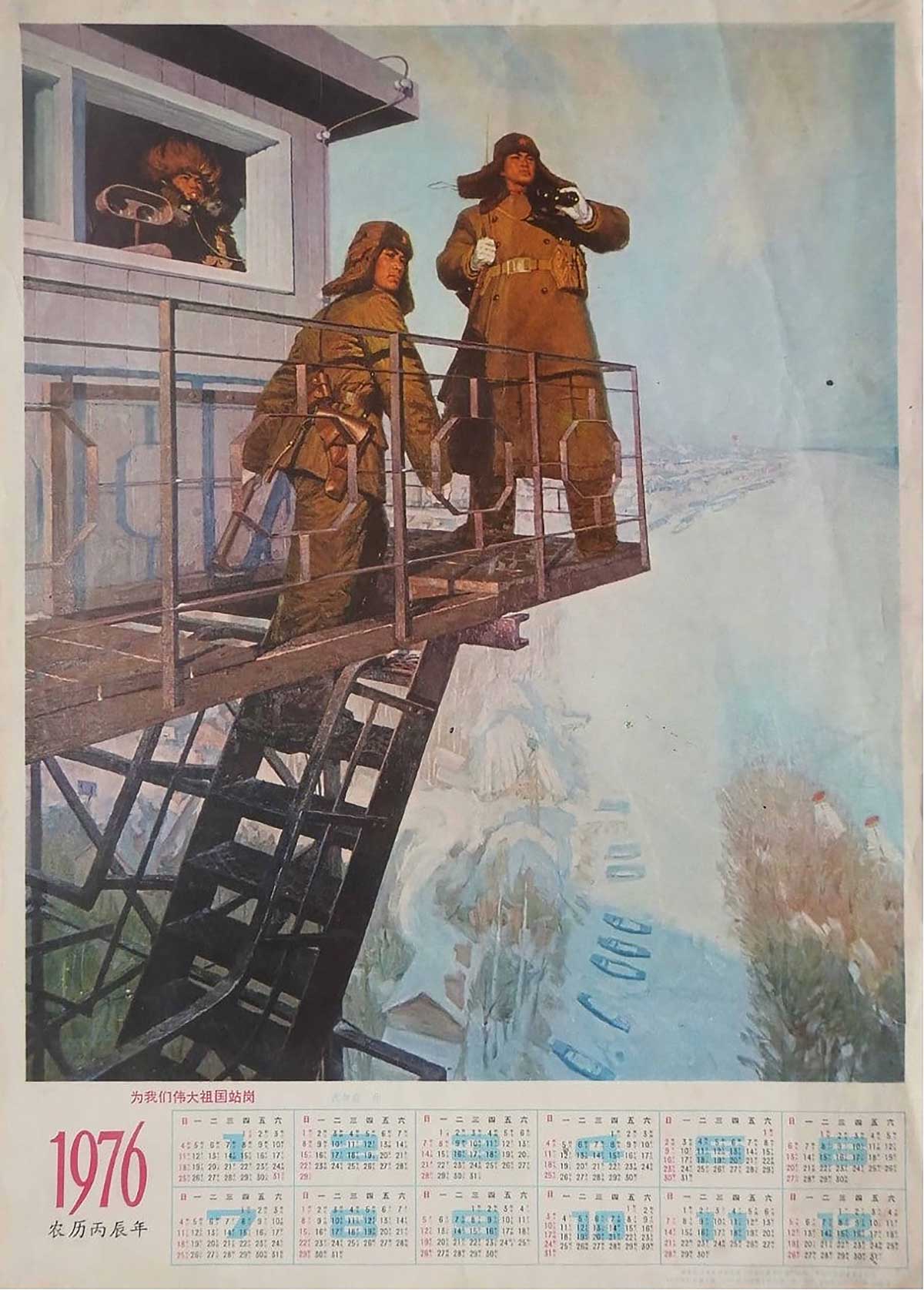 Artistry
The fusion of xuan paper (rice paper) and ink has enthralled Chinese painters and calligraphers for centuries and continue to inspire creative innovation.
In this exhibition paper transcends its conventional image as a flat two-dimensional surface by being painted on, printed, cut, knitted, sculpted and hung.
During the pandemic, Australian-Chinese artist Tianli Zu, adapting the folk art of paper-cutting, created Eight Treasures Masks made from rice paper, each one featuring an ingredient from the popular ceremonial dish "Eight Treasures Congee". Zu has described the work as "a symbolic object that simultaneously provides physical protection from illness and the nostalgic comfort of a favourite meal."
Twelve works of Australian-Chinese artist Ah Xian are featured, created on rice paper when the pandemic prevented him doing his usual work with ceramics, including rubbings and printing using gum leaves and ferns from the Australian bush.
Other artists featured in this section are Guan Shanyue, Guan Wei, Hongbo Li, Xun Sun and Tianmiao Lin. The exhibition was designed by Youssofzay + Hart.
Sentient Paper draws upon the art collection of the Chau Chak Wing Museum, with selections from the Powerhouse Museum and the White Rabbit Gallery Collection, and from private collections and artists. The exhibition was made possible thanks to the Pauline and Tim Harding Asian Collection Fund. Five of the University's works on display were obtained through the Dr M J Morrissey Bequest Fund.
The exhibition closes on April 2, 2023. Admission to the museum is free.