SURRY HILLS: Leading First Nations artists, Tony Albert, Blak Douglas, Thea Perkins and Nicole Monks worked with Bourke St Public School (BSPS), parents, and Elder Uncle Jimmy Smith, to create new Aboriginal school house names and symbols unveiled during NAIDOC week in November.
BSPS was established in 1867 in Redfern, on Gadigal land. Like much of the education system throughout Australia, its traditions are founded on colonial systems and language, one representation of which is the naming of school houses after early colonists – Macquarie, Phillip, Hunter and Wentworth. In recent times, the school has looked for new ways of including a more diverse set of values, languages and teachings.
Artists involved in the project – all with Redfern connections – saw it as an important opportunity to bring meaningful change to language and symbolism in the school system, as well as to foster the ongoing inclusion of Aboriginal education.
The newly named school sports' houses and artworks were launched as part of BSPS's NAIDOC celebrations on Friday November 13.
The new names are GADI (Grass tree), BURRA (Eel), MULGU (Black Swan) and NGURRA (Country). The GADI symbol is by Tony Albert, BURRA by Blak Douglas, MULGU by Thea Perkins and NGURRA by Nicole Monks.
An Aboriginal-led process, the school engaged educator and local Elder Uncle Jimmy Smith to run a series of "Indigenous Voices" workshops with the Aboriginal students and families at the school.
The workshops were guided by a process of "connecting to Country", as well as the school's commitment to the celebration of Aboriginal and Torres Strait Islander culture.
BPSP parent Sophia Marinos said each new house name represents an opportunity for integrating Aboriginal education units into the curriculum around particular areas of traditional knowledge, including native plants, animals, land and water.
"In preparation for the launch, the students learnt about the significance of the names as well as the artists and their practices," she said.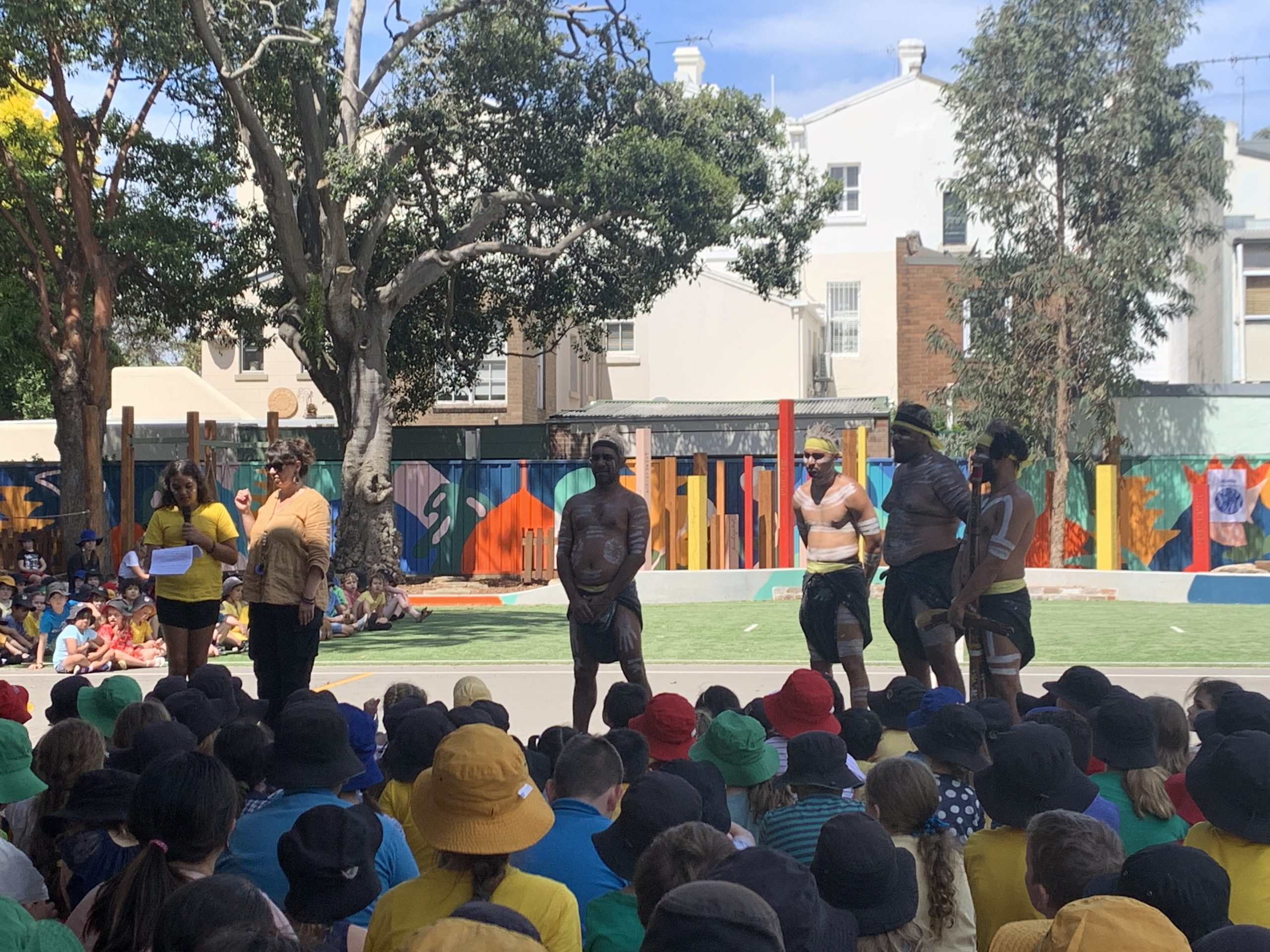 The project was sparked by parents and teachers who wished to recognise and celebrate the land on which adults and children work and learn; honour the process of truth-telling; and forge deeper understandings of and connections to Aboriginal knowledges and cultures.
Ms Marinos said Uncle Jimmy is continuing to work with the school on a range of projects including guiding the rewriting of the school's acknowledgement to Country, and providing cultural leadership and professional development for staff.
"We see this as an important part of the process of decolonisation, emblematic of a much bigger movement in schools to embed Aboriginal knowledges and learnings into mainstream curriculum and schooling."