Decades of incompatibility between religion and science were struck down at the Perceptions on Climate Change forum held in June at the Uniting Church's Centre for Ministry in North Parramatta. Climate change specialists and leading theologians spoke at the forum, to discuss the impacts of global warming, and what this means for religious groups in society. Amid the gloomy discussion of climate change in recent months, the forum offered a glimmer of hope to a somewhat disillusioned crowd.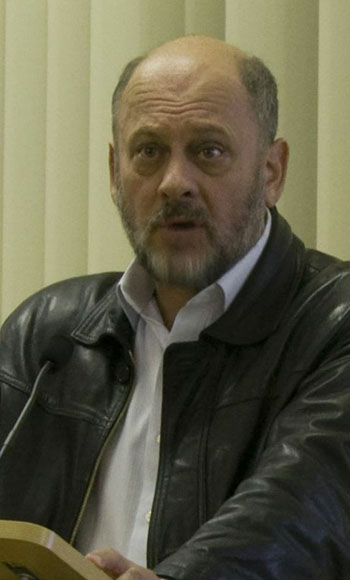 "I'm quite optimistic about how renewable energy will cut into the market", stated Chief Commissioner of the Climate Commission, Professor Tim Flannery, one of the key speakers at the forum. "As a country we are starting to move. One of the things that has given me heart is that overall energy use in this country has reduced [but] there is still a lot to do."
In order to meet our 2020 target of a 5 per cent reduction in carbon emissions, Professor Flannery spoke about the decreasing costs of solar panels, and the international uptake of renewable energy. This has mainly been due to a response in rising prices of fossil fuels. "Mexico has just introduced a very comprehensive Clean Energy Act that is going to help it achieve its targets. South Korea just passed an emissions trading scheme 'Cap & Trade' legislation … Germany has 25 gigawatts of solar panels and 20 gigawatts of wind; that is how much all of Australia needs."
The forum also had a serious side as it addressed the impacts of global warming on Australia. Head of the Department of Biological Sciences, Professor Lesley Hughes, outlined to the audience that different areas of Australia will experience different impacts. "Up in the north-west of the country it has been getting wetter, the south-east of Australia has been in a 40-year drying trend. We are expecting in the future many more extreme events; more extreme flooding, more extreme heat, and it can also affect our infrastructure."
Sue, an audience member at the forum, was concerned about the number of climate deniers, and spoke during question time about her concern for the lack of action on climate change from religious communities.
Phil, an anxious audience member, asked the esteemed panel if "greed is going to destroy this world? Do we need to wean ourselves off greed?"
Principal of United Theological College, Associate Professor Clive Pearson, stated that, even though we are in a consumer driven society, institutions such as churches can develop cognitive exercises to help remind people of the seriousness of climate change. "There are no traditional hymns or prayers that mention climate change, and that is the way Christian members act on their faith. The [Uniting] Church can develop cognitive actions where they are well aware of climate change."
The Perception on Climate Change forum offered a serious case for hope, and if Australia is to meet its 2020 target of 5 per cent reduction in emissions, religious groups and the scientific community must work together to rally support.
Forum organiser and closing speaker, David Reichardt, closed the night in a positive tone: "This has been a deeply satisfying evening for me, having had a career in science and theology. I think there is a case for hope."