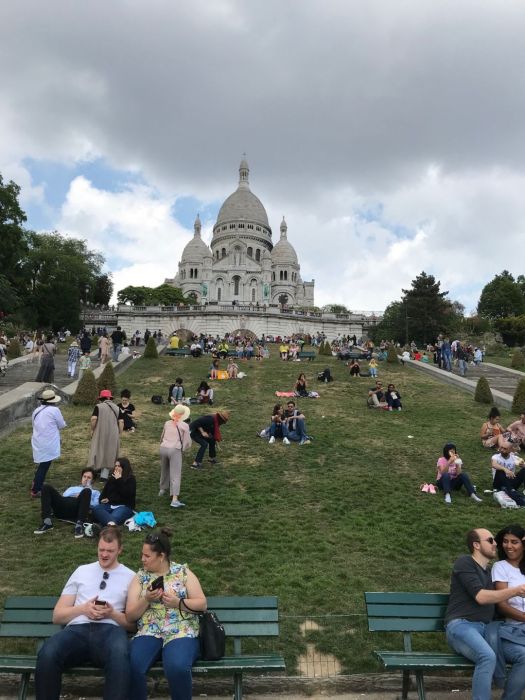 I have sometimes wondered about the relationship between religion and culture and how culture has been affected by religion and vice versa. But on this occasion I was led to think about how religion is somehow a product of culture intimately entwined in it. While religions do have a doctrinal element, it is interesting to see how religion is also fashioned by, even as it is fashioning, the culture of which it is a part. So what of this "ungodly" age we live in?
The large numbers of people visiting the major churches of Europe, the surprising overflow of people at church in an Asian city and the fervent practice of many Buddhists and Hindus in Kuala Lumpur remind me that there is still a relationship between religious memory and cultural practice. However, it is changing, and radically. There is something wonderfully secular about hundreds of tourists lining up to see Notre Dame Paris for what must be mostly a touch of historical architectural beauty. Yet this building still stands for something in the history of a culture as well as a church still in use by the faithful. My experience was that of reality on the move. Somehow that church is taking on a new cultural reality.
We could be tempted to regret the demise of religion or maybe even celebrate it. However, I wonder if we might be in a transition moment. The age of the "ungodly" might just be reinventing itself as an age of the new appreciation of the mystery in reality sometimes known as the divine presence.
I am not confident many religious institutions will appreciate this, but maybe the people of this age have something to teach us all about the place of religion and the spiritual. Maybe there is a new awakening that might work along with the more traditional religions to wake us up to a new "godliness" that is yet to be discovered.
For those of us who still engage with religious practice in any of its many forms, we might just find the divine presence expressed anew in an emerging awareness of spirit and culture among those of this "godless" age.