Purchase a box of face masks from St John Ambulance NSW and they'll donate a box to people in need.
For every box of face masks purchased before February 15, 2021, St John St John Ambulance NSW will donate a box to a community group in need, including homeless shelters and food banks.
On any given night, more than 116,000 people experience homelessness in Australia. The safety of Australia's homeless has been a particular concern during the current Covid-19 pandemic, with many people struggling with no financial means to purchase face masks, and no homes to isolate in. St John Ambulance NSW CEO, Sarah Lance, says this initiative is aimed to help provide protection to some of NSW's most vulnerable community members.
"The Covid-19 pandemic has changed life for us all, but especially for people who don't have the means to protect themselves," she says.
"Australia's homeless are some of the most at-risk during the pandemic, and yet are so often overlooked. It's never been so important to look out for those in need, and with St John Ambulance NSW's 'Buy One, Give One' initiative, protecting yourself and others can be as simple as purchasing a small box of face masks."
St John Ambulance NSW launched their "Buy One, Give One" campaign in response to the recent NSW mask mandate, which marginalises vulnerable community members who don't have access to face masks. This lack of access not only inhibits their ability to protect themselves, but also prevents many homeless people from entering shops and major public spaces, creating a further divide.
"Providing those experiencing homelessness with face masks will not only help to minimise their chance of contracting Covid-19 and other illnesses, but also empower them with more freedom to move around safely," Sarah Lance says.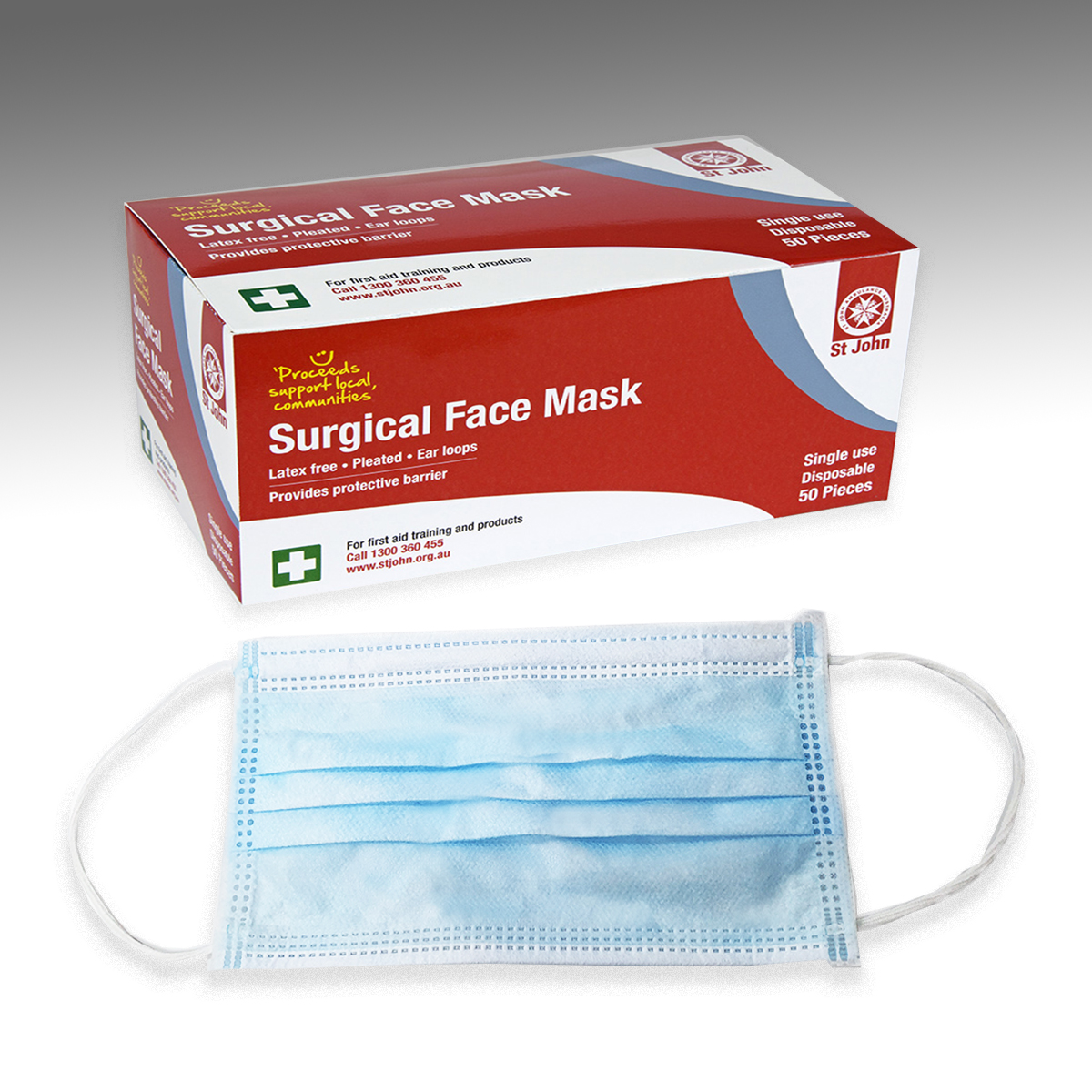 The "Buy One, Give One" campaign starts now. A St John Ambulance
You can purchase a box of 50-pack surgical face masks for $39.95 online at stjohnnsw.com.au or by calling 1300 ST JOHN.