Think gelato hues and the pinks of ballet shoes. Charcoal and smoke. Black scuffmarks and inky scratches inscribed like ancient messages, and mountains (or are they hennins or castles?) that hover and dissolve like clouds.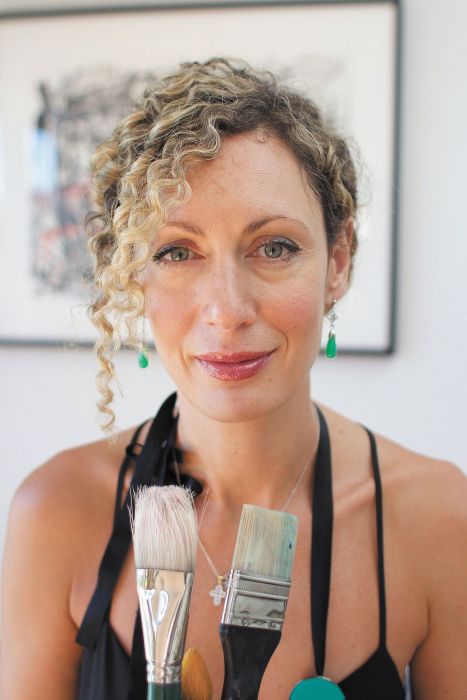 Pachkova's show is called Die Sehnsucht, a German term, which roughly translates as "nostalgia for what has never been". C.S. Lewis once described it as an "inconsolable longing" in the human heart for "we know not what".
The music of Tehran-based pianist Reza Naeemi has inspired Pachkova's painting –just as her artworks have inspired his music. He says, "The paintings spoke or more precisely sung (sang?) to me and as best I could I tried to capture and translate into musical notes what was there." Naeemi's latest album, Castle in the Sky, which was released on 1 July, features a Pachkova artwork on its cover. Six musicians worldwide have found Pachkova via Instagram and adorned their covers with her art.
Naeemi's music plays in the Stanley Street Gallery as you ponder Pachkova's paintings and, with its lingering melancholy and longing, it is the perfect accompaniment to her art.
I hope you find something unexpected there.