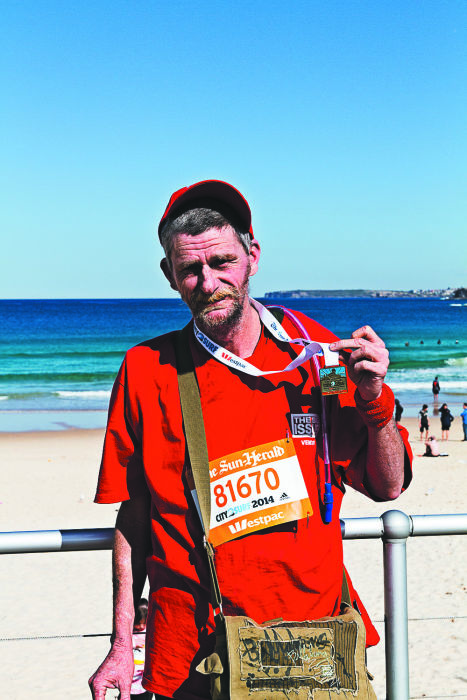 Over this time I've tried to highlight their resilience and strength in the face of so much adversity. I have seen them selling in the city in conditions in which I would not leave the house, let alone stand outside selling magazines. I have seen hordes of people walk past them as if they were invisible, failing to flinch when simply asked, "Hello how are you?", yet they continue to ask.
When talking to David, who has been a Big Issue vendor since 1996, he mentioned that he was doing the City to Surf "to give something back to the Big Issue after all it has given me". He explained that "the Big Issue has got me out of that much trouble in the past. I'd rock up with nothing to my name, and the magazine saved me."
It is for these reasons that I will be proud to run alongside 13 Big Issue vendors in this year's City to Surf, raising money for the Big Issue.
I want to show them that people do appreciate them and that they are respected for the determination they show every day to improve their lives. I want to show them that people are willing to help them, even if they are helping themselves. But most importantly I want to help those who are yet to come to the Big Issue.
By raising money for such an amazing organisation, I hope to help more who have fallen on hard times and need a hand to help them get back on their feet. This is why I am running the City to Surf 2015.