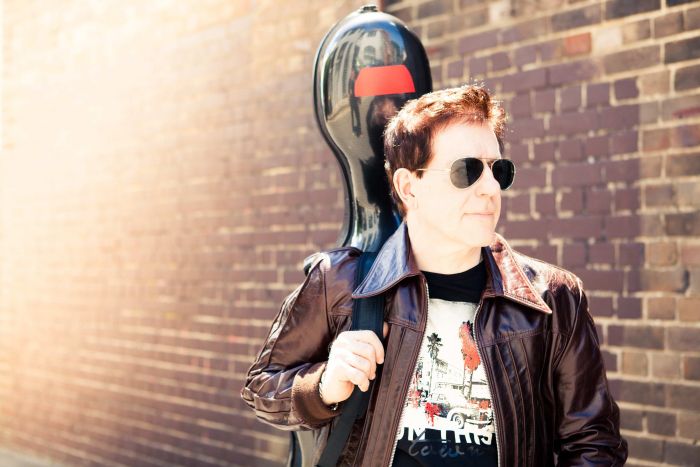 He has played in numerous famous orchestras, like the London Symphony (under Andre Previn) and Sydney Symphony Orchestras in which he was the principal cellist. He was the sub-principal cello in the Melbourne Symphony Orchestra as well as the principal cello in the early Ballet and Opera Orchestra for Robert Helpmann and Jack Lanchberry in Melbourne.
He has played in many iconic studios, such as Abbey Road, where the Beatles used to play and where Dave played for such Hollywood legends as Henry Mancini and Jerry Goldsmith in blockbuster films such as The Omen Trilogy. He has also performed in such great concert venues as the Royal Albert Hall London and South Bank Centre.
Remarkably, he has also created pop albums. He has joined with soloists like Elton John and Cliff Richard and with opera stars such as Pavarotti, Sutherland and Caballe. In his beautiful classical albums like Romance of the Cello and Classical Cello you hear the wonderful mellow music of his cello, as the various other instruments give harmony. In the 1990s he released five albums on his own record label, Safari in Classics, which became bestsellers. He has had a wide and distinguished career as a performer travelling around the world, has sold several hundred thousand albums and has fans in many countries.
Dave is a true "crossover artist". His music will take you on a magical voyage from classical to the movies, musicals to pop legends, opera to the blues. He has a unique talent for "touching people's hearts" whatever the nationality, age or creed. The cello in Dave Loew's hands will lift your spirit to new heights, be it an Eric Clapton or a J.S. Bach, a Beatles hit or a Vivaldi slow adagio. It's all "in the cello", the instrument closest to the human voice, which he works skilfully.
Dave now lives in inner Sydney, after some 20 years in Britain, and is developing a cello school in Sydney.
I will never forget buying my first Dave Loew CDs. I listened to them for several months while driving and found them uplifting, comforting when I grieved for the loss of my partner, and life-giving. While most music may offer these gifts to us, for me nothing has compared to Dave Loew. Thank you Dave!