Zoe Morris's photo "Grumpy Cat", shot in South Eveleigh, is a finalist in the 3-7 year old category of the Little Sydney Lives photography competition, the winner to be announced on September 16.
In its 10th year, the annual competition attracted dozens of images of people, animals, toys and nature, captured by children from the ages of 3 to 12.
Zoe is one of 20 of NSW's youngest photographers who have shared their impressions of life in the city as finalists in the competition with entries drawn from across greater Sydney and as far afield as Mudgee.
Zoe said, "I like the colourful rainbow steps. My grumpy cat is a Gacha Gacha toy – which is a Japanese vending machine toy we bought at Regent Place in the city.
"The toy cat really does have a grumpy expression and it's scowling head is too big for its hunching body, which is slumped on top of a yellow wheelie bin at the foot of some rainbow steps.
"The cat, which is grey with brown stripes and a black collar, has glaring eyes, as yellow as the bin lid, and it looks like it's not going to let anybody move it from its perch."
A panel of judges, including National Geographic photographer Michaela Skovranova, Magnum Photo Agency member Trent Parke and TV personality Justine Clarke, selected 20 finalist images in two categories – the 3-7 year olds and 8-12 year olds.
"These innocent perspectives on life as we know it right now are creative, funny and incredibly uplifting – and just the tonic we need in today's climate," Lord Mayor Clover Moore said.
"It's wonderful to see our city through their eyes."
Sienna Lepone is another finalist in the 3-7 year old category with "Favourite Pod" taken at the library in Green Square.
Sienna's image makes the bookshelves appear to go on forever and she says, "There is this library and it has some pods. I like the yellow one but before I could reach it someone took it. There was a grown-up in the yellow pod reading a kid's book. Her friend was trying to take a photo of her."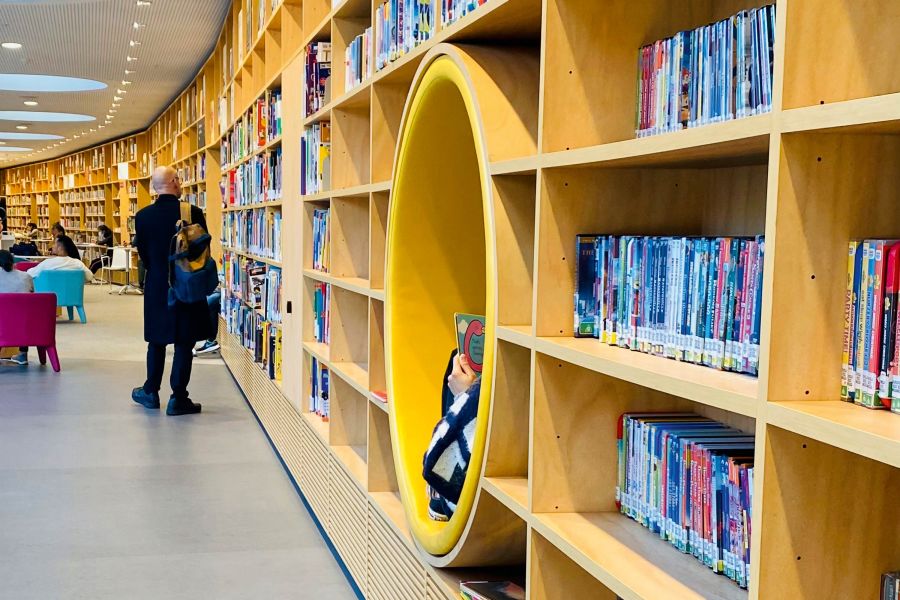 The 20 finalist images, and the stories behind each photograph, feature in the Little Sydney Lives online exhibition, curated by photographer Sandy Edwards. Winners in each of the age categories will be awarded $500 in photography equipment and accessories by the City of Sydney.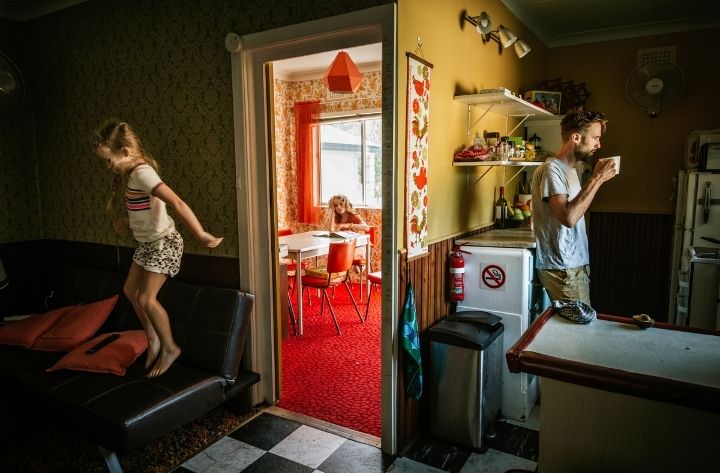 Little Sydney Lives and its sister exhibition Australian Life are part of the City's year-round Art & About program of events and temporary art projects in unusual spaces throughout the city. You can browse Australian Life online and choose your favourite to go in the running for the $10,000 People's Choice Award.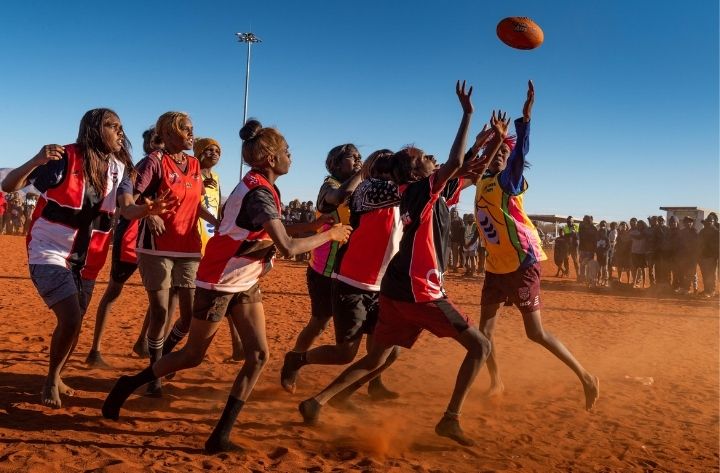 _______________
Little Sydney Lives – https://news.cityofsydney.nsw.gov.au/photos/little-sydney-lives-photo-competition-2021
Australian Life – https://www.artandabout.com.au/projects/australian-life-photography-exhibition-2021/