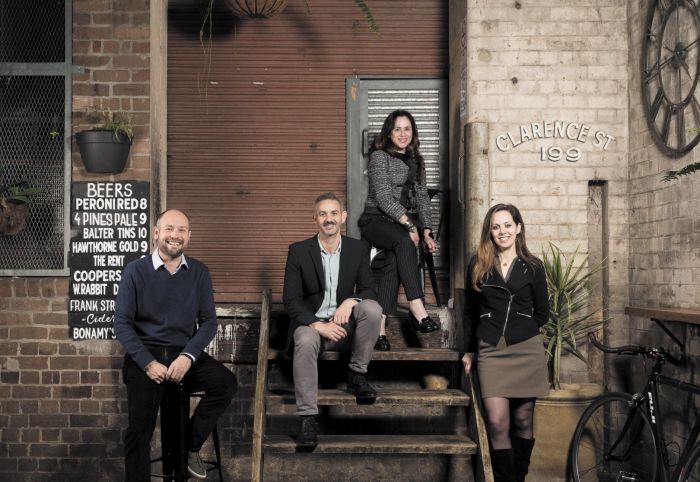 After three sold-out seasons, Raising the Bar Sydney will see 20 academics deliver 20 talks across ten bars in Surry Hills and the CBD. With talks starting at two different session times (6.30pm and 8pm), attendees will have the opportunity to take in two talks across the evening.
Tickets are now available for a wide range of talks including surviving heatwaves, the generational divide, Indigenous languages and the philosophy of happiness.
 Raising the Bar is a popular worldwide initiative that started in New York and has since spread to Hong Kong, London and Australian capital cities.
Tickets are available from raisingthebarsydney.com.au. Get in quick, talks are sure to sell out.
To help you pick, here's a sneak peek of some of the talks, with plenty more to choose from on the website.
So hot right now – Associate Professor Ollie Jay
We whinge about the humidity while seeking solace in climate-controlled rooms – but how much do we actually understand heat? Does 30 degrees feel the same to you as the next guy?
Ollie Jay will turn up the heat on temperature and human health, address the elephant in the room (that's climate change) and teach us how to stay cool without an air conditioner.
Minority report – Dr Dimitria Groutsis
In Australia, there are more men in senior leadership positions named John than there are women and an analysis of 100 ASX directors in 2015 found only two women and 28 men were of a culturally diverse background.
Discussing these discrepancies is Dimitria Groutsis, who will explore how diversity can increase productivity and creativity and the simple steps we can take to increase leadership diversity.
The end of the world as we know it? – Professor Dale Dominey-Howes
Join geographer Dale Dominey-Howes as he examines how people process natural disasters. Does it still constitute a "disaster" if it occurs in an unpopulated area and no one is affected?
In answering this question, Dale will explore the difference between hazards and disasters, uncover the most catastrophic natural tragedies of all time and dissect the inextricable link between climate change and natural disasters.
Artificial Unintelligent – Dr Lamiae Azizi
Artificial intelligence isn't naturally intelligent. And the machines we're building for manufacturing, healthcare and many other purposes aren't actually smart – yet.
This is where Lamiae Azizi comes in. In order to improve robot performance, we need to teach machines to think and interact with the world around them. Lamiae will discuss what's being done to develop the next generation of AI-based machines and the moral conundrums this may present.