What constitutes a promise? How does it compare to an intention, a commitment, guarantee, undertaking, compact or agreement? The mouthpieces of urban development in NSW are often caught with their tongues tied when it comes to setting out the long-term objectives for urban "renewal" projects.
There is a difference between the mental attitude of a "commitment" and a "promise" – subtle but serious to the individual or community on the receiving end.
The same holds for the law, where there are a range of enforceable and unenforceable promises, each guided by their own exceptions and conditions and subject to change. A complex administrative system oversees it, which includes ministers, government departments and key agencies, local councils, private entities, the courts and, lastly, citizens.
The Central Park development in Chippendale, at the "southern end" of the CBD, is nearing its final form with the completion of the Foster + Partners-designed DUO buildings in the western corner of the precinct and the FMJT-designed Block 11 marking out abruptly its eastern perimeter at Wellington Street.
The developers, Frasers Property Australia and Japan's Sekisui House, can claim to have overseen a landmark development in the inner city. Central Park has won almost every award possible in the sustainability and design stakes and seen an internationally renowned list of firms. Roll call: Foster + Partners, Ateliers Jean Nouvel, PTW, Johnson Pilton Walker, Tzannes Associates, Tonkin Zulaikha Greer and FMJT.
But what are we left with after nearly ten years of intensive financing, planning, designing, consultation and construction? Were the promises, undertakings, intentions and commitments at the outset substantially achieved on the site or did the administrative system and its many public officeholders and private ensigns that support those safeguards fail?
Is Central Park an example – by no means the worst – of so-called "development creep"?
In sheer human numbers, the development has drastically expanded its permanent and temporary population. When the Frasers and Sekisui-led concept plan was released in 2009 the number of residents intended for Central Park was said to be around 2,500 with an office worker contingent of 6,000.
In 2018, with residential and student accommodation uses intensified, Central Park will now be home to over 5,300 residents and the place of work for 1,750 "office" and retail workers. The number of office workers is deceiving, since it is the UTS Graduate School of Health that has signed on as tenant of the commercial floorspace at DUO. This will greatly intensify the use of the building and surrounding public space.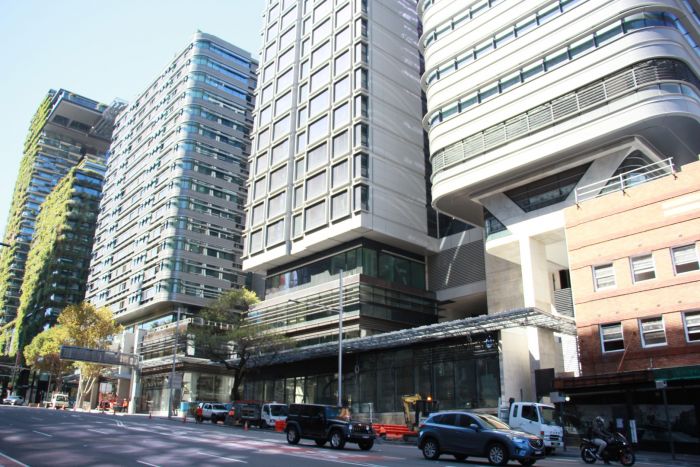 A spokesperson from Frasers told the SSH: "The variation reflects a shift in market demand over time in favour of residential, student housing and hospitality uses, and little demand for large-scale commercial space in this location."
Since 2009, the total number of modifications to the concept plan overseen by Frasers and Sekisui has reached an immodest 14 (the original concept plan approval dates back to 2007 when the site was still owned by Carlton United Breweries). A perusal of the Major Project Assessment site for Central Park shows a maze of assessments, reports, recommendations, environmental impact statements, drawings, submissions, responses and authorising consents. It is almost impossible to tell the full story of any particular round of modifications.
These include minor changes, such as removing or relocating a few car parking spaces, to major changes such as increasing the number of residential dwellings, removing entire structures from the public domain, increasing entertainment usages, redistributing "gross floor area" between different blocks and introducing student accommodation and education to blocks set aside for commercial usage.
These substantial changes were given effect under the now defunct provisions of Part 3A of the Environmental Planning and Assessment Act. Under that part of the EPA Act (a creation of Labor's Frank Sartor and Craig Knowles in the mid-2000s) it was possible for proponents to make a Section 75W application that was placed on the Department of Planning and Environment's website without much ado or opportunity for local resident groups to grapple with the proposal. With many applications receiving zero submissions, the decision maker was rendered blind to environmental concerns, by design or circumstance.
These modifications did not even have to be "substantially the same" as approved plans, as they are now required to be. Instead, the minister or, later, the Planning Assessment Commission (PAC) was able to modify the concept plan with broad discretion and without any form of public consultation. Barangaroo was also a victim of the perilous expansion of discretion held by the PAC, which led to the approval of Crown Casino, soon to be known as the city's tallest building.
The Environmental Defenders Office called the provisions of Part 3A "permissive" and "unpopular" and argued for it to be "switched off" for good as a tool for development creep.
Since 2017, modification applications for projects like Central Park that were approved under Part 3A now have to satisfy a "substantially the same development" test (although based on the previous modification).
Although the hole has been partially plugged, this kind of expansion of discretion at the centre (the minister or unelected bodies) and its contraction at the periphery (citizens and local government) is by no means stamped out of our statute books.
For example, in September 2018 it will become permissible for a certifying authority in NSW to issue an occupation certificate although the development does not comply with a precondition of a voluntary planning agreement (VPA), contrary to the current law. This small but important amendment to the EPA Act makes it possible for developers to trash hard-won commitments made by project proponents and often originally negotiated and argued for by community advocates.
Development creep is an issue that strikes against the central promise of master-planned mixed-use developments – just the kind being undertaken in Waterloo. That promise is to do with tying down carefully negotiated outcomes with regard to built form and service provision to safeguard the welfare of current and future communities.
In Central Park, the result is somewhat stark. In the mid evening hundreds of delivery mules in their gig-economy livery flit about public thoroughfares into the mass of units. The place is a thoroughfare.
The combination of foot traffic and the absence of sufficient daylight has caused the central Chippendale Green to be re-turfed several times by the City of Sydney and large areas are turned to bald earth or have been astro-turfed into obeisance. Wind howls down the central north-south corridor (previously intended to be interrupted by a cascading green terrace) so gustily that plants have to be shielded by plate glass.
The population of Chippendale (already one of Sydney's most dense suburbs) has doubled since 2008 to 8,000. The impact of Central Park on affordability has been negative, despite the National Rental Affordability Scheme (NRAS) funding large swathes of student accommodation. By the latest Census figures, as many as 46 per cent of people in Chippendale experience housing stress (meaning they spend more than 30 per cent of their income on rent). With no money in their pockets, the students, many international, drink on the street.
Central Park has traded on its sustainability measures – a trigeneration plant and a recycled water facility that currently processes 800 million litres per day and means a 50-per-cent reduction in mains water consumption by residents. But it has traded these measures for other concessions, such as solar access, then was allowed to turn whole blocks never intended to house people into student accommodation.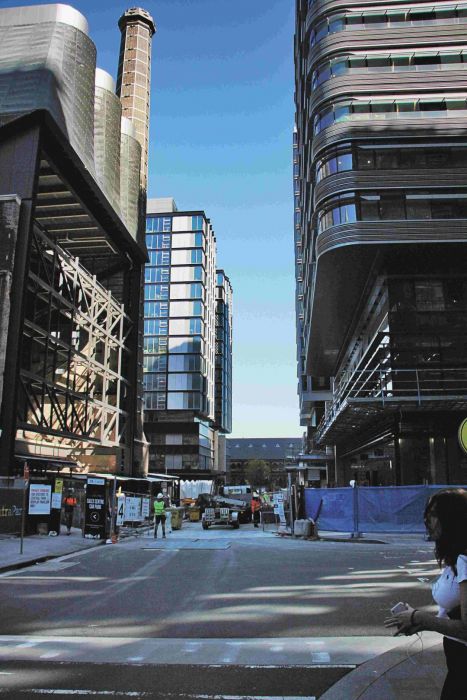 "There is no real sense of community, to be honest," says one resident of the Mark building, "and I think an influx of students would make it even less appealing for families to move into the area."
With the first residents moving into Central Park only five years ago it would be improper to throw the whole precinct into the "failed development" category. Indeed, Frasers and Sekisui have over-delivered on environmental sustainability measures, of which Central Park is an international exemplar, to its credit.
What Central Park is overshadowed by (besides the size and renown of its own buildings) is the poor attention to the social material of its component parts. It has become the parodic manifestation of the Sydney apartment boom, where an investor-oriented market pulls everything towards residential uses.
Promises, if they are to mean anything, must be supported by a less permissive model of urban governance. If they amount to empty words, unsecured by law and policy, the destructive character of urban development looks only to its socially harmful bottom line.