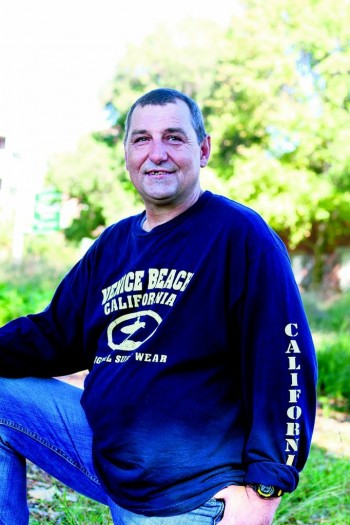 Andrew was born in England and grew up in Sydney. He has been selling The Big Issue on and off for five years and his pitch is on Macleay Street in Potts Point outside Woolworths.
"I would like to thank all of my customers and everybody that shows an interest in all of the vendors, not just me. It makes such a difference in our lives. I'm sure people don't realise what a difference it makes," he said. Andrew especially wants to thank Tiago from Monkey and Leo Coffee shop on Ward Avenue – "for looking after me with the best coffees in the world".
When Andrew isn't selling The Big Issue, he enjoys bushwalking and looking after his car. "My car is a Mazda 121, I bought it with the money I got from my brother's estate. I also like bushwalking too, not that I've done any for a while, living in the city."
Prior to becoming a vendor, Andrew had been on the pension for 22 years. "The Big Issue has enabled me to maintain a tenancy and to eat regularly. I don't have anyone to borrow money off so The Big Issue is good, in that I don't need to borrow money, because I can go out and earn it," he said.
Andrew heard about The Big Issue through Matthew Talbot Homeless Services. "I saw a pamphlet, so went into the office, which was in King Street at the time and I spoke to staff and here I am."