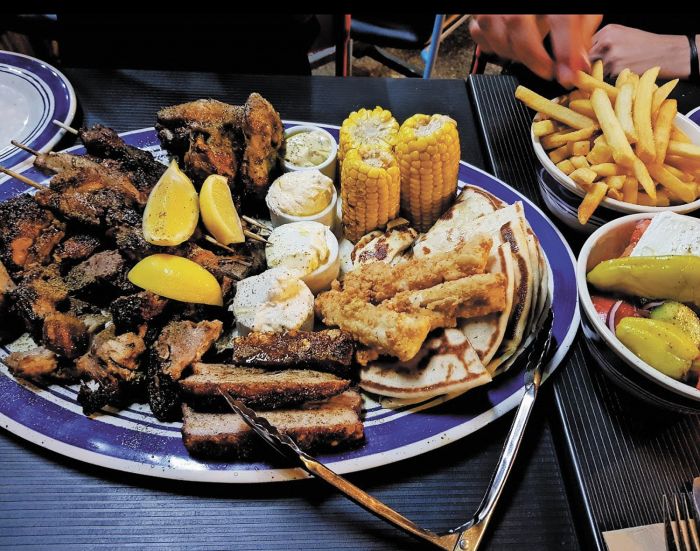 After numerous disappointments this month, I asked a Greek mate for a local recommendation and he sent me here (thanks, Spiro). This place is a must if you like chargrilled marinated meat and are a fan of fresh quality food. The menu is simple and easy to navigate.
For a dream wrap: first pick your meat from the range of marinated offerings, cooked over coals or on sticks; second, pick your salad/filling from a range of crispy fresh options and then have them served on a piece of fluffy-as-a-cloud, handmade daily pita bread. All this for less than you'd pay at Greasy Joe's Caravan at a local fair!
If you stretch the budget just a little, you can tuck into more of the same on a plate with chips or share one or two of the numerous share plates, salads, dips and sides that makes for a great family/small group dining experience.
Although not sampled, the burgers were stacked and looked great and there is a small range of specials to try. If you are a meat lover you can buy the meat by the kilo and gorge yourself silly. The dessert is limited to Bougatsa served with Cow and Moon vanilla gelato (from my favourite Sydney gelateria).