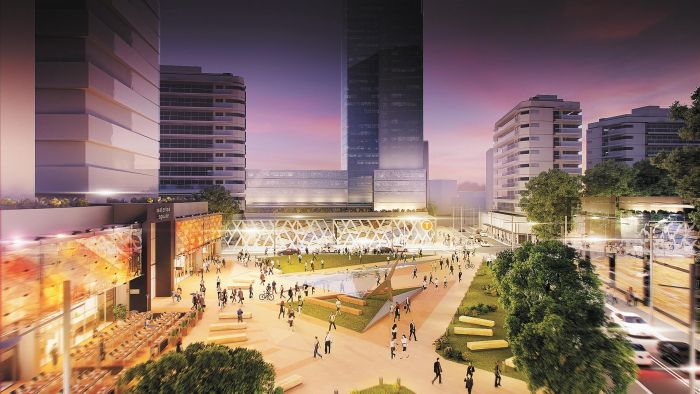 On Wednesday May 10, Kira Osborne and I facilitated a workshop with residents who participated in the project, "A Week in Waterloo". Disposable cameras were given to residents who were then encouraged to take pictures of what they liked and didn't like in the area, spaces that worked or not, and how they moved around, to and from Waterloo. The objective was to identify community assets and to start a discussion about urban design and urban planning concepts, working from the photos taken by residents.
We had an interesting and productive discussion with all the participants and produced a community assets map of the area. This project will be repeated for different community groups, capturing a diverse understanding of how residents use the space around them.
On Wednesday May 17, the first capacity building workshop aimed at public housing tenants and local residents took place in Redfern Town Hall. The question "Would Waterloo be a better community if it were more socially mixed?" sparked a lot of interest from residents and local community workers with more than 35 people attending.
The workshop focused on questions such as what is social mix and on what dimensions can it be measured and where does the concept come from. There was also a discussion around the current and historical international and interstate examples of socially mixed estates and neighbourhoods. Finally, key messages to be put forward during the master planning and community engagement process led by government were discussed. Feedback forms were distributed to participants and all feedback will be taken carefully into consideration to improve future workshops.
Upcoming capacity building workshops include "master planning for non-planners" on Wednesday June 7 between 10am and 1pm at Redfern Town Hall, and "Is density always 'done well' and how do we do it?" on Thursday June 15 between 1.30pm and 4.30pm at Redfern Town Hall.
Other urban design issues will be discussed with residents as part of the project in the coming weeks. We continue to speak with them about their concerns and interests relating to master planning and hope to provide the necessary skills and support, ensuring everyone is ready to put their message forward during the visioning phase of the master planning.