ULTIMO: The Powerhouse Museum launched 100 Climate Conversations in March to connect audiences with the action and innovation happening in Australia to address the climate crisis.
Offering 100 conversations with 100 of the nation's leading climate innovators presented over 100 weeks, the exhibition aims to uncover "the hope buried beneath the never-ending news cycle of the climate-change catastrophe".
Live conversations, hosted by some of Australia's most respected journalists, will be recorded in a custom-built recording studio within the Powerhouse at 10am each Friday until December 2023, with free registration open to the public.
Journalist-facilitators include Patrick Abboud, Yaara Bou Melhem, Nate Byrne, Gabrielle Chan, Rachael Hocking, Rae Johnston, Benjamin Law, Paddy Manning, Craig Reucassel and Marian Wilkinson.
From regional farmers sequestering soil carbon, Traditional Owners managing Country through cultural burning, architects building carbon-neutral homes to entrepreneurs leading the world's most ambitious renewable energy projects, each conversation promises to offer a narrative of invention, community connection and resilience.
The first three episodes of the 100 Climate Conversations podcast are available now and feature marine ecologist Adriana Vergés, human rights and climate change lawyer Sasha Purcell and Member for Warringah the Hon. Zali Steggall OAM MP.
Vergés' research focuses on the ecological impacts of climate change and the development of restoration solutions to rewild our coastlines. Purcell is an advocate for First Nations Peoples living on the frontlines of climate change, facing saltwater intrusion, sea level rise and ocean acidification. Steggall introduced a private Member's bill calling on the Federal Parliament to re-establish the Australian Climate Commission and set a national target of net zero carbon emissions by 2050.
Upon its completion, 100 Climate Conversations will become part of the museum's collection, providing an important archive of this pivotal moment in history. New episodes of a 100 Climate Conversations podcast, produced in collaboration with audio partner Spotify, will be released weekly.
Recorded in a former coal-burner, the exhibition is the museum's first to be certified carbon-neutral. Recordings of all 100 conversations will be incorporated into the exhibition as it continuously evolves over two years.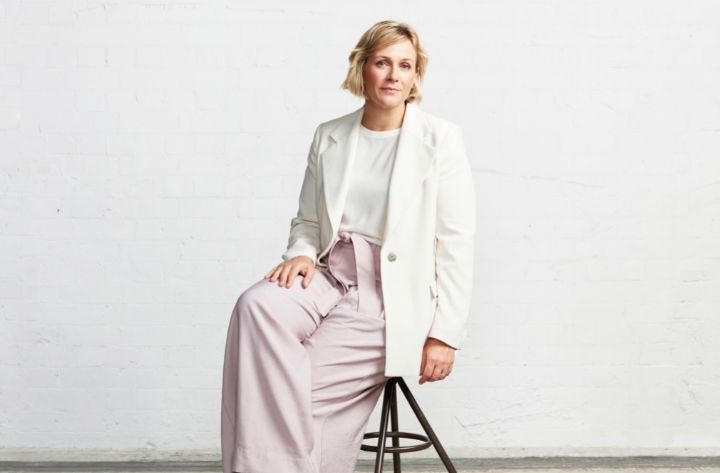 Lisa Havilah, Chief Executive of the Powerhouse Museum said the aim was to offer listeners real-world climate solutions from leading climate innovators to inspire people to act.
"100 Climate Conversations will play an important role in raising awareness and presenting an evidence-based, empowering vision of the future," she said.
"Through the pioneering expertise of thought leaders, researchers, technologists, and First Nations knowledge holders caring for Country, this ambitious project will catalyse action at this critical moment in history."
_______________
Register to attend live weekly recordings at Powerhouse Ultimo
Subscribe to the podcast