Covid-19 has disrupted many hospitality businesses and left customers high and dry without our usual caffeine. The impact on Newtown's much-loved Parliament on King has been especially complex.
The café is the hub of a diverse and vibrant community that includes refugees and asylum seekers. Ravi Prasad, with his wife Della, opened the café eight years ago, in what was essentially the front room of their home "at the Paris end of King St, on the thoughtful side of the road", not far from St Peters station. The initial vision was an intimate, friendly place for artists, thinkers and readers to gather and consume excellent coffee and tasty home-made snacks. The cosy, bookshelf-lined and chandelier-lit room certainly is that.
But Parliament on King has also evolved into a place of friendship and hope for asylum seekers and refugees. Hundreds have received essential work experience and training in hospitality, in partnership with agencies such as the Asylum Seekers Centre. In 2015, a catering business staffed by refugees and asylum seekers was launched. It specialises in local favourites from the staff's countries of origin, authentically made with love and pride. Most importantly, Parliament on King welcomes and includes refugees, asylum seekers and newly arrived people: anyone who is looking to make friends, discover purpose and feel at home in this big city.
Ravi says when Covid-19 hit, "everything that we had been working towards for years came to an end. We went on a roller coaster of emotions – first, devastated, then relieved when we found out about Jobkeeper, then the next day in despair when we found out the 16 people in the catering business weren't eligible."
But while the café had to close, its place in the community did not. In May, the catering business took a new direction. Take-away "Soup of Human Kindness" is served on Friday and Saturday nights. It's free for anyone who is struggling, and "pay what you can afford" for others. The team also delivers the soup to agencies for distribution to isolated and vulnerable people. The Soup of Human Kindness helps Ravi and the team too: "It keeps a light on at the end of the tunnel for our guys … it keeps them close to us, and us close to them". The project was first funded by Ravi and his wife Della, and is now supported by a crowdfunding campaign for $5,000 that actually raised $21,000. Along with a grant from the City of Sydney, there is now enough to keep the soup cooking until the end of this year.
Staff with no access to Jobkeeper have been supported by making beautiful kimono fabric face masks, available for order from the café's online shop: "These masks are not just gorgeous, they are also happy things, and made with love and optimism that things will get better; and they will."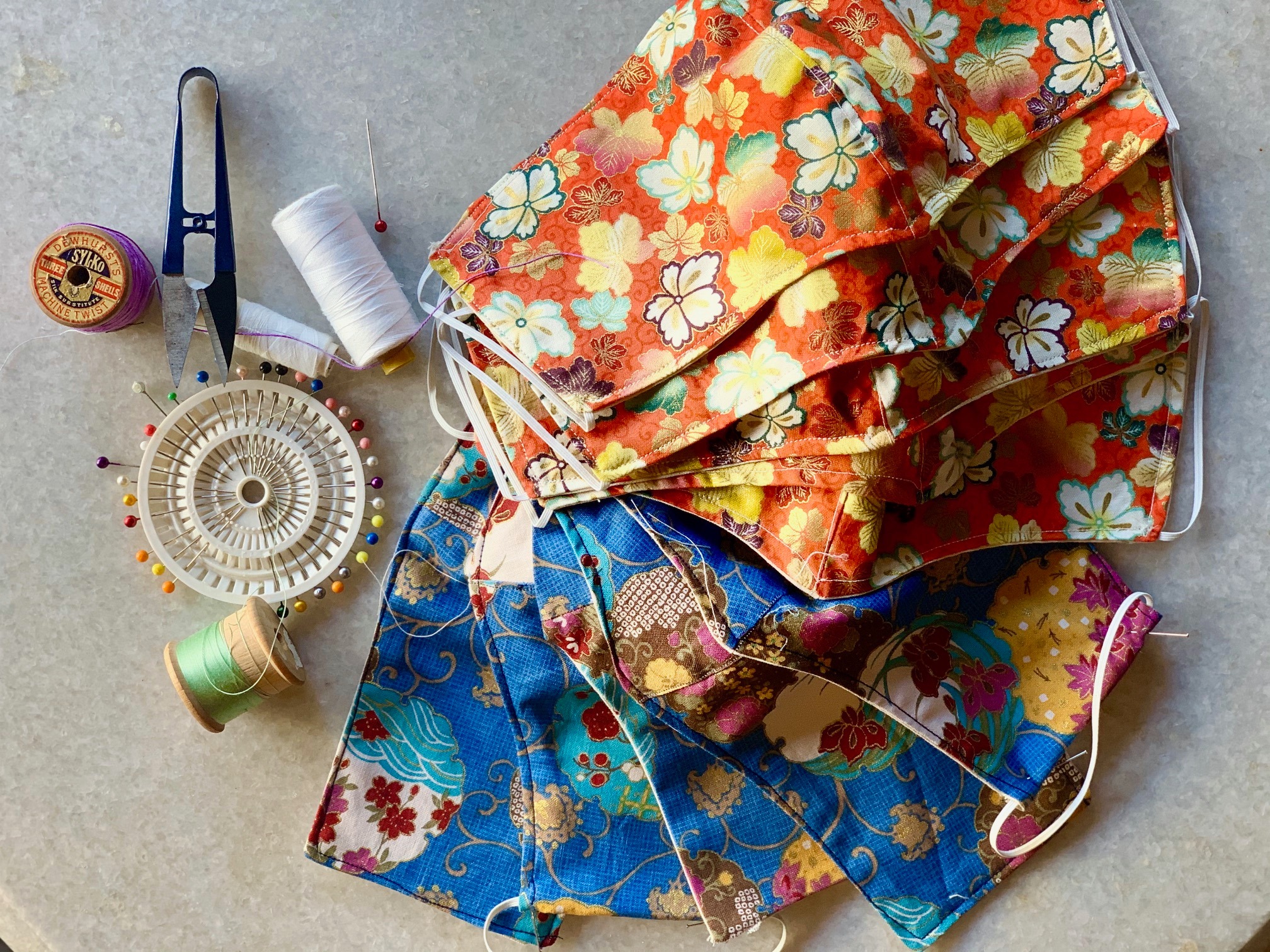 Indian street chai served in the café, packaged up for brewing at home, will soon go on sale. The Tea of Loving Kindness is spicy, flavourful, and made to a recipe carried back by Ravi's tastebuds from the many chaiwallahs encountered on his travels.
Now, at last, the café is gradually re-opening – once again serving up happiness, connection and kindness on the thoughtful side of the street.
_______________
Parliament on King
632 King St, Newtown
Open Friday, Saturday and Sunday (subject to COVID-19 restrictions)
https://www.parliamentonking.com
0414 235 325
Online shop https://parliament-on-king.square.site/s/shop