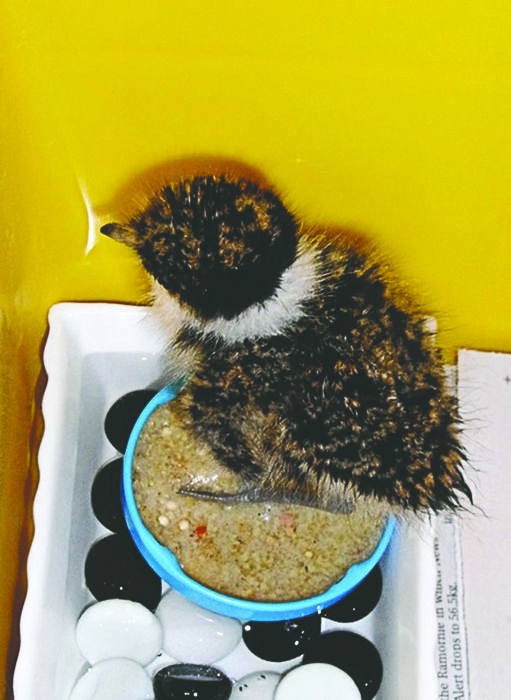 WIRES has over 2,500 volunteers who care for animals in 27 branches across the state. Its Rescue Office operates 365 days a year and had over 69,000 requests for assistance in the last financial year.
I asked Meg Churches, from the WIRES Inner West group, what animals we inner city dwellers will most likely to need to contact WIRES about.
Injured birds top the list. "The most common rescue, especially during spring – is chicks. If it's got feathers and is hopping on the ground – look in the trees and you'll see mum and dad watching it. The fledglings need experience and they're actually doing OK. The parents will protect them. But if it's a naked chick, keep it warm and do contact WIRES as it will need care."
"Possums are the next most frequent rescue. It's usually joeys who have lost their mums, or their mums are injured. Put a box over mum and call for help. If the joey is alone, keep it warm in a beanie or wrapped in a towel."
Meg is a carer for bats and the occasional roo joey brought back from the country. She also helps raise funds towards food costs for animals in care as injured animals are looked after in the carer's own homes, garden cages and aviaries. Over the last five years she has given education talks for groups with attendees making gold coin donations.
Her love of bats is apparent when she talks of the urgency to act if you see bats on power lines. "The mums are dead but the babies survive their mum's electrocution insulated by her fur. It's a critically urgent rescue as the babies overheat and dehydrate in the October sun."
If you have found an injured animal call WIRES' Rescue Line on 1300 094 737, fill in their Rescue Form, or use their Wildlife Rescue app.
After contacting WIRES take their advice. A general guide is to contain the injured animal in a box if it's safe to capture it, then cover it and leave it alone in a dark and quiet place away from domestic pets. Don't try to feed it or give it a drink, as young chicks can easily drown.
Do not try to handle bats. Some may carry deadly viruses. If you get bitten or scratched, it means a death sentence for the bat; it is euthanised and tested to see if it's carrying the Australian Bat Lyssavirus.
If it's really a hot day and the animal is panting, it's OK to spray it to cool it down a bit. Spray over the top of them so the water falls down on them like rain or mist. Don't spray in their face. Put an umbrella over it if you can to shade it.