In 2013 the State Library of NSW hosts many key shows including the festival's flagship event, the Head On Portrait Prize, photojournalist Benjamin Lowy's iAfghanistan, and Street, a group show of nine local photographers documenting their city.
For her series BLACK ON WHITE, Belinda Mason travelled to remote communities in Arnhem Land at the first anniversary of the Australian Government's Intervention Policy to hear community reactions and ask them to make a visual record of their opinions. Her original goal was to enable Balanda (white, Arnhem Land) people to have an insight to the viewpoint of Yolngu (Aboriginal, Arnhem Land) Australians have on white Australians and their culture. Over 200 Indigenous people from regional, remote and urban communities have participated in this project, also at the State Library from May 6.
At Redfern Community Centre Barbara McGrady (a Gamilario/Murri woman) shows her social history of contemporary Aboriginal life over 30 years, from May 1 to June 30. Also in Redfern (May 11-23) ArtHere Exhibition Space features three shows during Head On, including Marnya Rothe's Women in Uniform: portraits of powerful, beautiful women attempting to break the glass ceiling of traditionally male-dominated careers like pilots, trades, and the forces. MASK by Maya Kolega is an attempt to reconstruct lost dreams.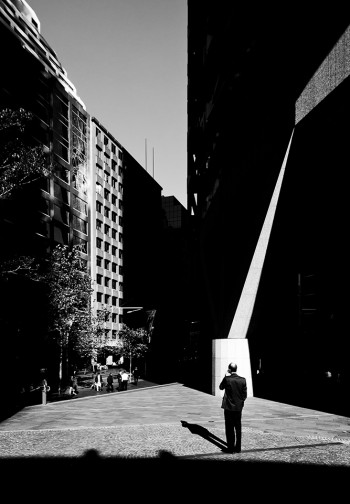 This year the inaugural Head Off Landscape Prize takes place alongside the Portrait Prize and will be on display in Paddington Reservoir Gardens for Head On's duration. Judged without names by some of the most influential people in the industry, the 20 finalists challenge the definition of landscape.
Paddington's Global Gallery becomes a festival hub hosting 15 exhibitions by 15 photographers including Jimmy Pozarik's moving work resulting from his time as artist in residence at the Sydney Children's Hospital.
Not far away at Stills Gallery, one of New York's most influential gallerists, Yossi Milo, is bringing one of his acclaimed gallery shows to Sydney. On display will be Tim Hetherington's series Infidel – an intimate account of American active-duty troops in eastern Afghanistan. Hetherington was tragically killed on April 20, 2011, while photographing and filming the conflict in Libya (May 22-June 22).
Centennial Park, arguably Sydney's most beautiful gallery, is hosting outdoor exhibitions for humans and their four-legged friends: It's a Dog's Life (Holli Holitzer), Macro Wildlife (a detailed look at Sydney's insects) and BACKYARD: Images from Mobile Phones (a curated phone photography competition).
In Over the Line Michael Magee focuses on the local, following the Newtown Jets through four seasons of rugby and much ritual, tension and jubilation. Familiar ovals and personalities will be on display at Blanco Negro in Alexandria from May 14-July 12.
See More Janes (Depot II Gallery, May 28-June 8) has six female photographers exploring gender roles, beauty and body image, for a second consecutive year. Jennifer Blau, Sam Heydt, Emma Phillips, Julie Sundberg, Anna Warr and Fiona Wolf aim to evoke a dialogue about how women see themselves and how the media and society influence that perception.
Paddington bookshops are getting behind photography too with a focus on lo-fi cameras. Ampersand Café and Bookstore is exhibiting David Landgren's Thru a Plastic Lens, a collection of simple cityscapes, landscapes and structures captured with a Holga camera (May 3-June 30).
Other shows in the area include:
Illawarra by Kurt Sorensen and Koji Makino (Barometer, Paddington, May 9-18)
In Pursuit of Man's Forgotten Dreams, Tom Le Her (Café Giulia, Chippendale, May 11-June 30).
Translucence by Jacqui Dean (Depot Gallery, Waterloo, May 28-June 8).
Signs of Human Life by Sally McInerney (Ginkgo, Glebe, May 16-29).
Bluescapes by Reiner Spliedt (INDE Artspace, May 18-June 2)
Suspense by Tyler Shields (MCLEMOI Gallery, Chippendale, May 17-June 6)
At 107 Projects in Redfern, David Jo Bradley presents a comprehensive investigation into Australia's Cape Range bioregion and its environmental features (May 16-June 9).
Strange Fruit by Janet Tavener is a series of photographs exploring the geopolitics of food production and distribution, transforming exotic and heirloom varieties into photographed ice sculptures (June 18-July 6, Brenda May Annex in Waterloo).