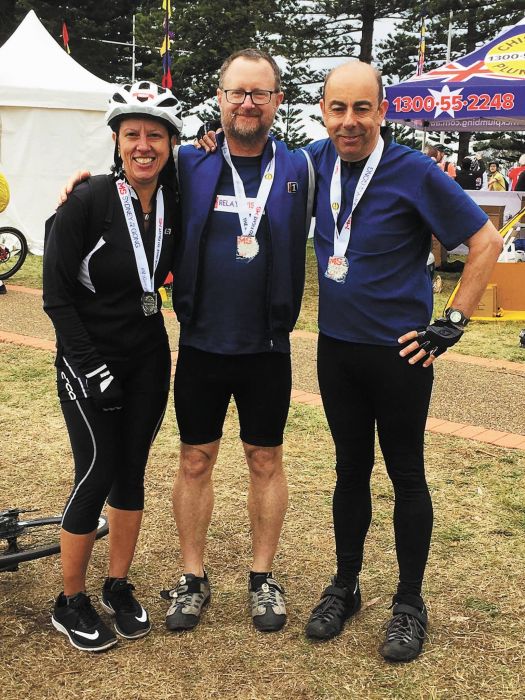 On Sunday November 5, the Acoustic Bikies – David Schanzer, Matthew Links and Vicki Sapountzis – woke up, saw the rain, and instead of turning over and going back to sleep, trundled out to Wolli Creek and began the trek to Wollongong.
There are lots of fantastic things about the Gong Ride.
Surrounded by 10,000 people out to have a good time and enjoy raising money for multiple sclerosis, the atmosphere is fantastic. There are clowns, superheroes and ordinary people. Among them this year was one peddler on a penny-farthing.
Just about every intersection along the way was staffed by volunteers, who didn't get to enjoy the ride but turned up anyway to encourage and supervise.
The scenery was stunning. The Royal National Park is a treasure and the winding ride through the rainforest is awe inspiring. The hill out of there might be "breath-taking" as well, but you are rewarded by the view of the Pacific Ocean as you crest the top.
And let's face it, there are not many times a man over 50 gets clapped for his performance!
Ten thousand riders raised over three million dollars for MS. I don't think any of them begrudged the rain.