However, work at the University is not only about transforming our campus to attract the best and brightest students, researchers and teachers; we are also committed to ensuring our workforce is exposed to enriching experiences that embrace the diversity in our community.
To this end, we recently held two wonderful events that celebrated cultural diversity and recognised the 40th Anniversary of the Gay and Lesbian Mardi Gras.
The first of these special events was to celebrate Tet Nguyen Dan which is shortened to Tet or the Vietnamese New Year. This celebration is the most important celebration in Vietnamese culture and celebrates the Lunar New Year.
Tet began on February 16 and according to the Vietnamese Zodiac, 2018 represents the Year of the Dog. The first day of Tet is probably the most exciting time of the holiday for both adults and children. It signifies a new beginning, cleansing of past misfortunes and hope for a brighter future.
The University Operations team celebrated this event with an afternoon tea of Vietnamese cultural treats and a presentation by special guest Mr Paul Huy Nguyen, the President of the Vietnamese Community in Australia NSW Chapter, and a performance of Vietnamese folk songs by Anna Nguyen.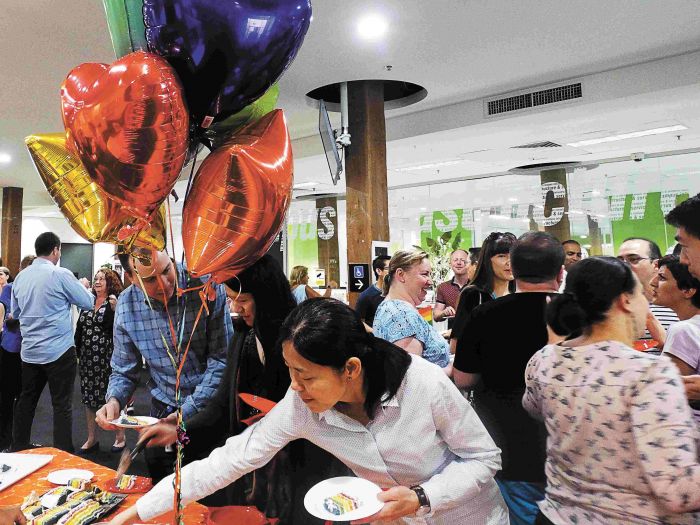 Our second event held in March to further recognise diversity and inclusion in our community was to commemorate the 40th Anniversary of the Gay and Lesbian Mardi Gras. Rainbow bunting adorned the Client Services Help Desk, images of the original 78ers hung on the walls of our Services Building and rainbow coloured balloon arrangements were on display in our building's foyer.
The event concluded with a morning tea of rainbow cake shared by all staff.
The University has a fabulous Ally Network where our Lesbian, Gay, Bisexual, Transgender, Intersex, and Queer (LGBTIQ) students and staff can connect with their straight allies on campus, get together for social events, and celebrate and support important LGBTIQ calendar events including Mardi Gras. For the third year running, the University participated in the official parade on Oxford Street with a University of Sydney float.
We are proud to support the inclusion of the LGBTIQ members of our community and to show our commitment to creating a stronger and all-encompassing environment.
We believe the University is a place that not only provides world class facilities for teaching and research but one where we can assist in fostering a diverse and inclusive culture which embraces differences and where staff, students and visitors can bring their whole self to campus.