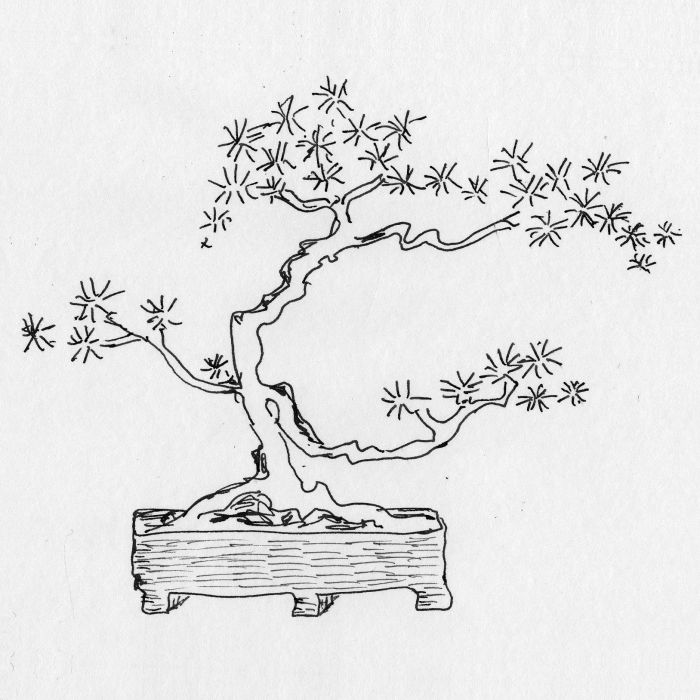 Bonsai, in fact, is the pinnacle of horticulture. It is the ancient and fine art of growing miniature trees. Bonsai has been around for over a thousand years.
Invented by the Chinese (who needed a portable source of food when travelling and trading), the art was perfected by the Japanese (the Japanese word bonsai means "planted in a container").
The basic rule of bonsai is to observe nature. You might see miniaturised trees growing in shallow soil, in-between bricks or stones, even around roots.
There are rules (but there are no rules!). Pruning is very important – prune roots, stems and branches. The main thing is to restrict the roots – to prune the plant to suit the pot.
Suitable candidates for bonsai include pines, figs and citrus. There are many options. You can read more about techniques and traditions here: www.bonsaiempire.com.
You need to be careful not to over- or under-water. Bonsai is very artistic, and the trees are sensitive, very vulnerable (because the roots are so small). As well as first-class soil you might need to use netting (for support) and pay close attention to shade and sunlight. You will definitely need quality gardening tools: very sharp secateurs and knives.
There are different styles: broom, formal and informal upright, slanting, cascade, windswept and double-trunk.
All the best with your bonsai experiments.
Au revoir!