Heidi Axelsen and Hugo Moline are taking feedback until October and will then work with a landscape architect to produce a design for community consultation.
"It's coming at a time when there's so much going on, on all fronts, around Waterloo, and understandably people are like, 'Oh, no more development, please!'" Ms Axelsen said.
"There will hopefully be a really interesting, useful bit of public space made available."
The precinct is bordered by Danks, Bourke, McEvoy and Morehead streets, and includes two heritage Sydney Water buildings which are still in use and supply water to the eastern suburbs.
Axelsen and Moline held five days of drop-in feedback sessions in late May and Ms Axelsen said many community members attended to share their views.
"The general feeling was there's so much development and gentrification happening in the immediate area, and also congestion and just general busyness – a lot of people spoke about a need for quiet, restful green spaces," Ms Axelsen said.
Public Art Project Manager from the City of Sydney, Lisa Corsi, said: "The opportunity to bring artists on board early on in a collaborative team is an important strategy to ensure the public domain design for the Danks Street South Precinct incorporates the thinking, vision and needs of the community."
Ms Axelsen said they had spoken to a range of interested parties including local residents and workers and clients from local community organisations.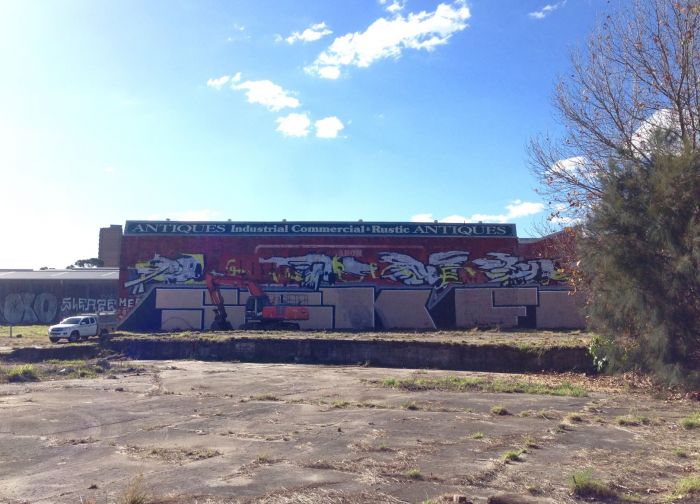 Other feedback they received was there should be a stronger sense of Indigenous ownership, and the space should be an inclusive one where anybody can freely go and meet, whether they live in public or private housing.
"On the one hand, we spoke with residents in all of the units surrounding who spoke about the lack of community, and social isolation," Ms Axelsen said. "And on the other hand, on the other side, a very tight-knit, connected community in the social housing. It was quite a story of contrast."
Their task now is to come up with "tools and spaces to create connection".