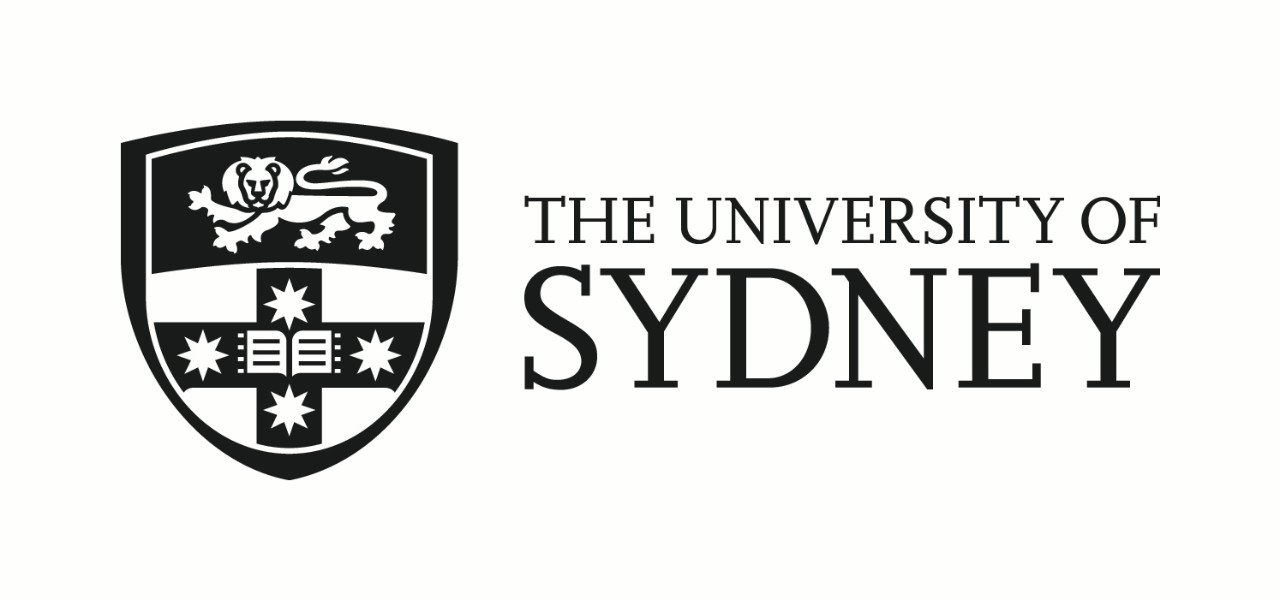 This article is sponsored by the University of Sydney. Authorised by Vice Chancellor and Principal Dr Michael Spence. Enquiries: 9351 2000; info.centre@sydney.edu.au
---
Yasmin Smith and Kalanjay Dhir have been awarded the 2020 Fauvette Loureiro Memorial Scholarships. These scholarships are awarded to an emerging and a mid-career/established artist who are graduates of the Sydney College of the Arts (SCA).
The Fauvette Loureiro Memorial Scholarship (FLMS) was established in 1997 through a gift from the estate of Renee Fauvette Erdos, an educator and founder of the History Teachers' Association of NSW, to support graduates of SCA through travel bursaries.
In 2020, the scholarship was expanded to include two categories (emerging and mid-career/established), in recognition of the potential to progress an artist's career at various stages of their practice.
Andrew Lavery, Chair and Director of the SCA, said of this year's FLMS: "After 27 years supporting Australian artists, it was quite amazing to receive so many high quality applications. The finalists can best be described as rigorous, conceptually rich and creative; a cross section of SCA alumni that provide valuable insight into the courage, depth and resilience evident in the visual arts sector more broadly."
WINNER – mid-career/established artist ($20,000 prize)
Yasmin Smith was awarded the 2020 Fauvette Loureiro Memorial Scholarship for her work, "Flooded Red Rose Basin", 2018.
Yasmin will use the Scholarship funding to present at the Rethinking Nature conference, being held at the Museo d'Arte Contemporanea Donnaregina, Naples, in early 2021. Yasmin will also conduct a period of self-directed research, travelling to power stations in QLD, NSW, VIC, SA and WA to collect material to utilise in the creation of a new body of work to be exhibited in late 2021.
The judges said of Yasmin's selection: "We were particularly impressed by how Yasmin employs the medium of ceramics to investigate larger ideas and concepts relevant to broader society. Her timely, well-resolved proposal builds on a deeply layered practice that is both community engaged and site specific; embedding her objects with indicators of history in the creation of 'future relics'. We look forward to seeing the outcomes of her travel and research funded by the Scholarship."
WINNER – emerging artist ($10,000 prize)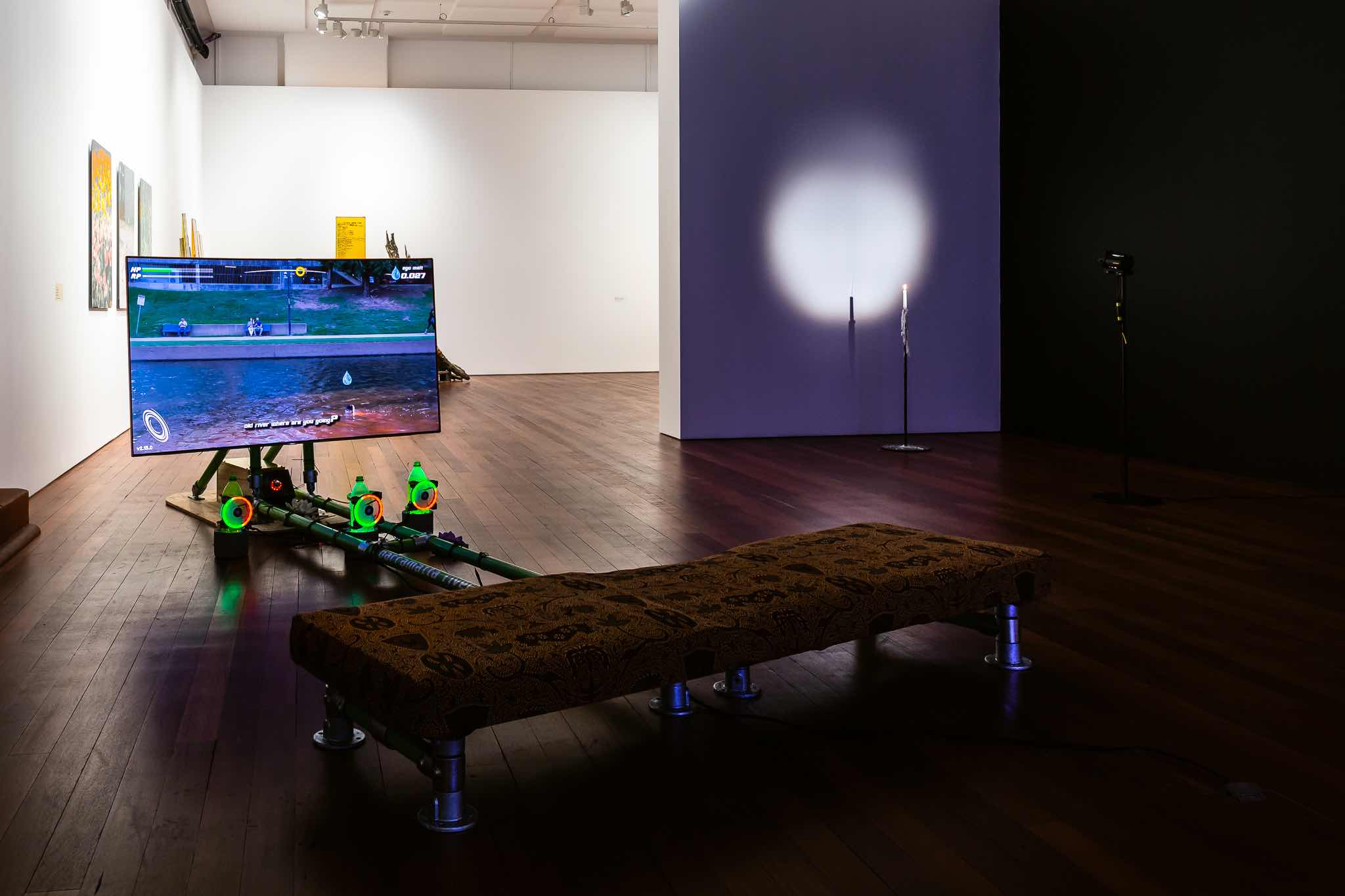 Kalanjay Dhir was awarded the Fauvette Loureiro Memorial Scholarship  for his work, "Immersion: Parra River Patch", 2020.
In addition to supporting Kalanjay's first exhibition in Melbourne, the Scholarship will support his travel to Indonesia and research into the Medang and Majapahit maritime empires, leading to his development of a film script and video work based on the medieval history of the Asia-Pacific region.
The judges said of Kalanjay's selection: "Kalanjay demonstrates a unique and progressive conceptual approach to his work. His approach incorporates tropes drawn from a popular culture narrative, to position cultural and historical practices within contemporary critical discourse. Humorous and engaging yet rigorous and well-resolved, his already strong creative practice will undoubtedly grow as a result of the opportunities afforded by this Scholarship."
The judges of this year's Fauvette Loureiro Memorial Scholarship are Clothilde Bullen, Senior Curator of Aboriginal and Torres Strait Islander Collections and Exhibitions at the Museum of Contemporary Art, Sydney; leading Australian contemporary artist Sarah Contos; and Andrew Lavery, Chair and Director of Sydney College of the Arts.
2020 Fauvette Loureiro Memorial Scholarships Finalists
Kate Brown, Cybele Cox, Harley Ives, Claire Milledge, Mel O'Callaghan, Honora Ryan, Huseyin Sami, Kai Wasikowski and Zan Wimberley.
EXHIBITION DATES: October 2 – November 13, 2020

OPENING HOURS:  Access to the exhibition is by appointment only, Monday to Friday, 11am – 5pm.
About Sydney College of the Arts
For more than 40 years, including its 25-year history at the University of Sydney, SCA has been a leading centre for education and research in the visual arts in the Asia Pacific region, producing some of Australia's most influential contemporary artists including Jane Campion, Ben Quilty, Rosemary Liang, Shaun Gladwell, Mikala Dwyer and Marc Newson.
In 2020, SCA relocated all its disciplines and its gallery to a state-of-the-art facility at Old Teachers' College at the University of Sydney's main campus, designed by renowned architects ARM. This makes Sydney the only Go8 university in NSW with an art school located within its main campus.