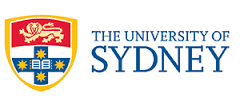 This article is Sponsored by the University of Sydney. Authorised by Michael Spence, Vice Chancellor of the University of Sydney. Contact Details – Security & After Hours: 1800 063 487 (24/7). Enquiries: 9114 0523; local.community@sydney.edu.au.
---
Seven startups will pitch their ideas on Friday September 20, competing for $25,000 in prize money from Sydney Genesis, the University of Sydney's entrepreneurship program.
Founders of software to share computer power and a video-based mental health curriculum program for schools are among the seven teams vying for $25,000 in prize money as part of the entrepreneurship program.
Since launching in 2008, over 1,000 students, staff and alumni from the University have completed the program, successfully launching innovative and original startups in the Australian and international market.
Professor Leanne Cutcher, who oversees Sydney Genesis, said the calibre of participants rises year on year.
"The program pairs our up-and-coming entrepreneurs with mentors who know the business of startups inside out and academics with the foundational knowledge," said Professor Cutcher, who heads the Discipline of Strategy and Entrepreneurship in the Business School.
"Attending the final pitch night will provide investors with the opportunity to be ahead of the curve on the next ground-breaking innovation."
Fourteen teams received one-on-one mentoring throughout the 10-week program. On September 20, seven teams will have the opportunity to pitch for prize money during the Genesis Finale to be held at the University of Sydney's Darlington campus.
One of the teams in the running comprises the founders of CrowdRender, who have developed software to easily share computing power. With just two computers and a wi-fi connection, the software helps set up a render farm, typically needed for high-performance computing.
Another is Open Parachute, a school wellbeing startup, which is the brainchild of Dr Hayley Watson, a clinical psychologist with over 15 years' experience in mental health intervention programs.
"Being a part of Genesis has provided our team with the confidence and insight we needed to truly embrace the international marketplace," said Dr Watson.
"We have learned how to set meaningful targets for ourselves, and how to make strategic decisions on a big picture level for our business."
Mechatronics and computer science student at Sydney University, Shriya Srinagesh, will also pitch her startup, Trash Impact; an interactive digital interface for an e-waste solution that instils values of social responsibility.
Members of the public are welcome to attend the Sydney Genesis Finale on September 20 where the top seven startups will present their business ideas in an interactive exhibition.
_______________
More information is available at sydney.edu.au/business/genesis
Genesis Finale
6-7pm, Friday September 20, 2019. Lecture Theatre 1040, Abercrombie Building, Corner of Darlington Ln & Abercrombie St, Darlington, NSW, 2006.