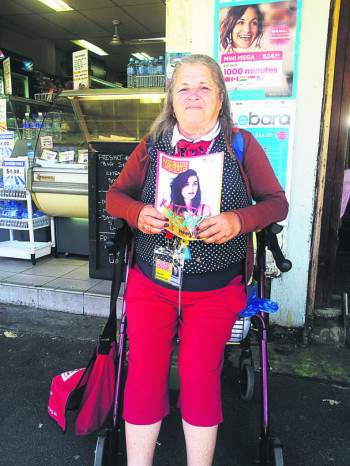 Pamela is back! After a few months away Pamela has returned to The Big Issue excited to work.
The proud mother of two has been a vendor at The Big Issue for almost two years working in the City, at Rosebay and Chippendale. The work gets her out and about, "otherwise I'm just at home and I really need to do it for my finances," she says.
Since being put into contact with The Big Issue two years ago, Pamela's family have become very involved with the organisation. Both her husband Manny and daughter Fiona have worked with The Big Issue while her eldest daughter Michelle has been working at Coles.
"The girls have both got disabilities but they are both working and doing very well." Michelle has been working at Coles for 16 years and Fiona has been enjoying working at Red Rooster for almost two years now.
"Given the right situation, not just my girls but other people with disabilities, I believe, in the right situation they can grow."
Pamela believes that Fiona's success at Red Rooster is not just due to their staff becoming "aware of her abilities" but also the work that she did at The Big Issue.
"I think it helped her get the job she's got because she was learning how to count money, she had to do that when she sold a magazine. She had to make sure she had the right change to give to customers."
While Pamela thinks all the staff at The Big Issue are great, she singles out the former manager Susan as a great help. "I think there are a lot of people who loved her because she was a lovely person. You could go to her if there was something wrong or there was something bothering you."