To really turn life upside down, I moved with my wife and our one-year-old son to Sydney of all places. What exactly can a farmer from rural Queensland do in Sydney?
I worked out the answer pretty quickly: I can help other farmers. But not farmers of the Sydney variety as sadly they're in short supply. In fact, during the 20th century, the ratio of farmers declined in every part of the world, dropping from 35 per cent of the workforce to 4 per cent in developed nations between 1950 and 2010, and from 81 per cent to 48 percent in developing countries. These are quite salutary figures for those who need to eat!
Nevertheless, while agriculture only accounts for 4 per cent of direct employment in developed nations, it still employs over 52 per cent of the workforce in Africa and 59 per cent in Oceania. And, despite the downward trend in farming globally, agriculture continues to employ over 1.3 billion people throughout the world, or close to 40 per cent of the global workforce. In about 50 countries, agriculture employs between 50-75 per cent of the population.
It is this cohort – farmers in nations where agriculture is still a mainstay – that my colleagues and I at AgImpact are particularly interested in supporting. To this end, we work in-country with partner organisations (non-profits, government agencies, multilateral entities) to help translate field-based agricultural research (and increasingly, health research) into improved development outcomes for smallholder farmers and their communities.
Why is this important? The idea is simple: if we can collect solid data from the field and analyse it skillfully, then we can design better interventions for improving efficiencies in our target sector. Ultimately, we hope to alleviate (or at least ameliorate) poverty and achieve an increase in wellbeing, health and economic prosperity.
In practice the traditional research model has required farmers in emerging economies to spend days or even weeks being interviewed by (often foreign) field researchers. They are asked repetitive, intrusive questions about their farming practices and production outputs, their contribution (or lack thereof) to economic value chains, as well as socio-anthropological questions regarding their families, culture and communities. Such traditional paper-based surveys have usually offered very little real-time learning for the farmer. Data has to be taken away and analysed, then regurgitated in the form of a report. Unfortunately, the results do not always find their way back to the farmers involved in furnishing the data.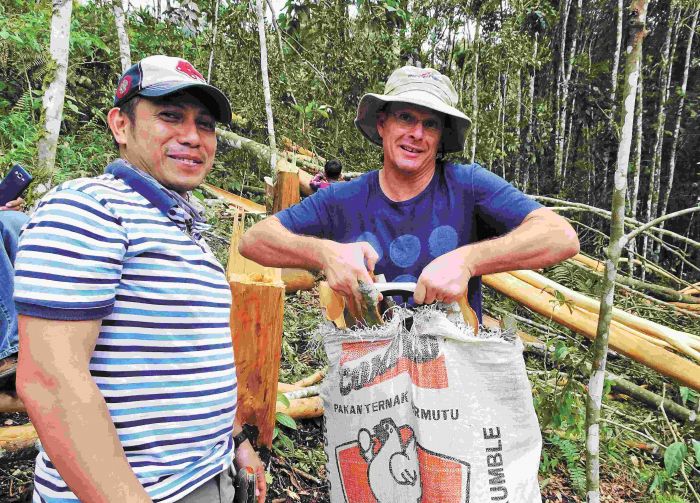 As a former farmer, I'm keen to reduce the burden on farmers in emerging economies. AgImpact is helping to achieve this by enabling researchers to work with farmers using digital data collection technology (apps on tablets) that not only deliver the information field researchers are looking for, but also empower local farmers by providing them with practical knowledge in real-time. For example, in a research project we managed in Indonesia, farmers using app technology found it useful to compare the weight of their cattle against those of their peers. They also found it helped them identify animal health issues by allowing them to compare a photo of their own animal with a photo of an "optimal" animal.
None of this may sound very "sexy" to us. Many of us take for granted the convenience and efficiency of apps that allow us to access everything from online banking to the weather forecast. However, in the developing world, apps in a research context are set to revolutionise the agricultural and human health sectors.
Obviously, the adoption of any new technology raises questions around suitability, context and possibly cascading and unexpected impacts. But in AgImpact's work to date, we see significant benefits in helping to promote a shift from a traditional researcher-centric culture of "data harvesting" to a more collaborative, farmer-centric mode of "sowing knowledge" in real time. This is good news not only for the farmers involved, but also for global agriculture generally, especially in an era of increasing concern about food security.
AgImpact's work in emerging economies allows me to use the skills and understanding I acquired farming in Australia to connect with, support and empower other farmers around the world. Now that's the definition of job satisfaction for a farmer who's no longer a farmer.