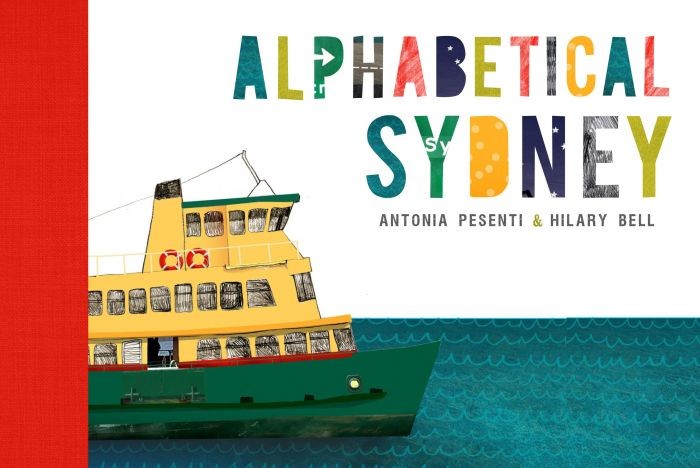 Alphabetical Sydney by Antonia Pesenti and Hilary Bell is a fantastic book that takes you on a journey through Sydney, highlighting iconic places, characters and events in alphabetical order. The rhythm created by the four-line, rhyming pairs makes this book easy and fun to read. The use of mixed media in the illustrations adds detail, humour and whimsy and each time you read the book you notice something you had missed on previous readings.
Nostalgic, visual and emotive, this book can provide the stimulus for a great day out in the city. Jump on one of those blue and white buses and head in to Sydney, using the book as a treasure hunt list. Wander around the Botanic Gardens and Circular Quay, and have your children find the bats, the Moreton Bay figs, the ibis, the ferries and Luna Park.
Having immersed yourselves in the sights, sounds, scents and experiences of our great city, head over to the Museum of Sydney and visit the Creative Lab inspired by Alphabetical Sydney. Don't be fooled: this is not an "exhibition". I had envisioned an immersive journey through the book, wandering page by page through life-size versions of the illustrations. It's not. It is in essence a single room.
It is, however, an opportunity for you and your child to spend some quality time together, engaged with quality literature. In a time where there is a strong focus on STEM learning (Science, Technology, Engineering, Maths) it is fantastic to see an emphasis placed on the arts and creativity.
There are opportunities to fold origami boats and float them in front of Taronga Zoo, compose your own four-line poems and display them on the wall, reflect on where you come from and dream about where you would like to go. There are the sounds of cicadas and zoo animals, dress ups and an amusement park mirror, a dimmed room full of hanging paper bats (you can make one and add it to the colony) and a "mini museum" featuring cicada shells and feathers.
My favourite aspect of the room was the video. This may seem strange with today's concerns about screen time, but the animated reading of the book is interspersed with a "making of" montage, showing the author and illustrator creating the book – seeking inspiration, playing with words, creating the mixed media illustrations. It was a great insight into how a book is made, the role of author and illustrator, and the friendship and joy shared by Hilary and Antonia.
So, before the holidays arrive, grab a copy of this book and plan an entertaining day for both you and your children.