Ever since I first learned that over a billion people do not have ready access to clean drinking water, I have been an ardent supporter of the cause to change this situation. I mean, I've always been into justice projects, but another thing that really drives me is this simple fact: I love water. I love drinking it, lots of it! Our bodies are about 70 per cent water. We are lucky enough in this country to be able to shower and bathe in clean water so it didn't take long before I became familiar with clean drinking water projects around the world.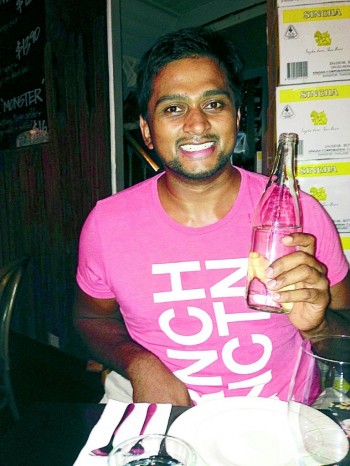 I first became acquainted with WaterAid while I was living in London and became a regular donor, as well as participating in last year's Walk 4 Water. I have also raised money for "charity: water" – a similar non-profit organisation that works on clean drinking water projects globally.
Walk 4 Water is an annual event run by WaterAid to raise money and awareness for the lack of clean drinking water in communities around the globe. Participants walk for 10,000 steps per day over five days, as this is the average number of steps walked per day in the developing world by people who must walk in order to obtain clean drinking water. The people who must spend this time walking to get water suffer a loss of work and educational opportunities as a result. The impact of a few dollars is incredible and this is why I feel so strongly about raising money for this cause.
This year I am participating in Walk 4 Water again, through my new law practice De Silva Legal. I am forming a team with several of the consultants who work for the firm to increase the reach of awareness and the amount of money that we raise.